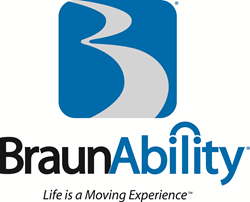 Winamac, IN (PRWEB) October 21, 2015
BraunAbility has welcomed Kevin Hayes as Executive Vice President of Operations. Hayes comes to BraunAbility with a long history of manufacturing experience, including 12 years in various leadership roles as plant manager within four different Fiat-Chrysler manufacturing and vehicle assembly plants in the U.S. and Canada.
During his automotive career, Hayes served as a business team manager, operation manager and manufacturing manager with a notable placement as plant manager of Chrysler's Brampton, Ontario vehicle assembly plant from 2009-2014 as well as 18 years with various manufacturing assignments at General Motors. His most recent position was plant manager at FiatChrysler's Kokomo Casting Plant.
Hayes received a Bachelor of Science degree in Technology from Purdue University and later completed his master's in Manufacturing Management at Kettering University (formerly General Motors Institute).
He joins the Advisory Council of the Manufacturing Extension Partnership with Purdue University, a program seeking to foster collaborations between Indiana manufacturers and university staff through on-site training and workshops in various areas including energy efficiency, leadership development, lean manufacturing and quality improvement.
Hayes now oversees all BraunAbility operations groups, including the Manufacturing & Assembly, Purchasing & Supply Chain, Manufacturing Engineering, Maintenance, and Quality departments.
Nick Gutwein, CEO of BraunAbility, stated, "This represents yet another step forward in our strategic plan: to accelerate our rate of innovation and to reach world-class manufacturing, quality and safety benchmarks."
Hayes says his main goal in the coming weeks is to, "put systems and processes in place to accelerate the manufacturing capabilities here at BraunAbility. I've learned over the years the discipline it takes in implementing the proper procedures that are needed to run a world-class manufacturing facility."
The Columbus, Ohio native believes that manufacturing excellence begins when leaders focus their attention on the factory floor. "That's what I've been used to for the last 30 years and it's really talking to the operators and team members and team leaders, because they have lots of good ideas; our job is to support them and give them the right resources to make improvements."
Beyond his oversight responsibilities for BraunAbility's manufacturing and assembly sites in Winamac and Elkhart, Indiana, Hayes will coordinate initiatives with the company's international joint venture operations in Sweden and Brazil.
About BraunAbility
BraunAbility is the world's leading manufacturer of wheelchair accessible vehicles and wheelchair lifts for both personal use and commercial applications. Founded nearly 50 years ago by Ralph Braun, the company was built on the age-old adage, "Necessity is the mother of invention." Ralph Braun was a young man who used a wheelchair and had no reliable transportation to and from his place of work. He built his first wheelchair accessible vehicle in 1972, and since then, BraunAbility has grown into the most well-known and trusted brand in the mobility industry, bringing independence to tens of thousands of individuals around the world. For more information, please visit http://www.braunability.com.