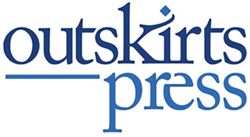 Outskirts Press, the fastest-growing full-service self-publishing and book marketing company today announced its top ten titles from September.
Denver, CO (PRWEB) October 20, 2015
Alphabetically, its ten best performing self-published books from September were:

After the Diagnosis by William Kenly
The Backside of Hope by Connie Eldridge and Timothy Wimberly
From the Heart of a Mom by Joyce Hall
Get Some Guts, Coach! By Jill Jackson
Healing Grief by Joan Heller Miller, EdM.
Lessons Learned by Antonio L. Stevenson
Let's Go To Hell by James Burns
Primary Healthcare in Nigeria by Raymond O. Chimezie PhD FRSPH
Stage 4 Cancer--Gone! by Shirley Mitchell Williams
What She Feels by Chidozie Osuwa
All these books, and other Outskirts Press titles, are available from all major online retailers like Amazon, Barnes & Noble, Powells, Books A Million, and others, plus conveniently from the Outskirts Press Direct bookstore at http://outskirtspress.com/bookstore for discounts ranging from 10%-55%.
About Outskirts Press, Inc.
Outskirts Press offers high-quality, full-service self-publishing and book marketing services for writers and professionals who are seeking a cost-effective, fast, and flexible way to publish and distribute their books worldwide while retaining 100% of their rights, 100% of their profits, and 100% of the creative control. http://www.outskirtspress.com.
###
Outskirts Press, Inc., 10940 S. Parker Rd - 515, Parker, Colorado 80134
http://outskirtspress.com 1-888-OP-BOOKS