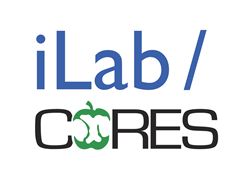 Being able to fulfill the increasingly sophisticated needs of our customers with the combined resources now available in iLab has made this transition quite beneficial and rewarding to the research community.
Boston, MA (PRWEB) October 21, 2015
iLab's 2013 partnership with Vanderbilt University has seen significant progress in recent months. As of 2015, members of the CORES software team have officially transitioned into their new roles at iLab Solutions. In addition to the expansion of the iLab team, this growth allows iLab to better serve both its existing customers as well as users of the CORES platform as it pulls the different systems under the same roof.
Instrumental in this move is iLab's new Chief Product Officer, Keith Dance. Before joining the iLab team, Dance worked as the Director of Systems Development at Vanderbilt University. As one of the inventors of Vanderbilt's CORES platform, he brings unrivaled experience in core facility management systems and customer relationships, as well as a complete understanding of the CORES platform. Now at iLab, Dance leads the product development effort for both systems as well as the consolidation effort of the CORES functionality into the iLab platform.
"Merging the two leading systems into one has made the decision process much easier for our customers. It has also allowed us to offer both deeper and broader functionality. I'm excited about the future of this partnership," stated Dance. "It is exciting to be a part of the snowball effect of merging the premiere systems leading to even more customers and more employees which in turn fans the flame of development. Being able to fulfill the increasingly sophisticated needs of our customers with the combined resources now available in iLab has made this transition quite beneficial and rewarding to the research community."
Now that Vanderbilt and iLab have partnered together to combine the best of the two leading products into a single solution, CORES is no longer marketed but continues to be supported by members of the original CORES team with updates and new releases still being delivered. Of course, CORES team members were not the only ones to make the iLab switch. Vanderbilt University itself is in the process of converting from the CORES platform to iLab, paving the way with other institutions slotted to follow. Any institutions previously considering CORES are encouraged to look into the iLab system, which contains many of the CORES features, and continues to add more.
"We are thrilled to be working alongside Keith and the rest of the CORES team," said Tad Fallows, iLab CEO. "They bring decades of experience in developing and supporting core facility management software, and are also a terrifically talented group of people. While they continue to enhance and support the CORES platform, CORES engineers and product designers have already begun contributing to the iLab platform."
A partnership of this caliber, simply put, is a practical move. Both platforms arose to fight the same common complaints in research. As a result, a host of advances now exist, including far greater oversight across core facilities, centralized reporting, more exposure of what facilities are available and what services and expertise they offer, internal accounts receivable running much more efficiently, a consolidated system for scheduling reservations, and streamlined billing and invoicing. With the two most popular choices for core facility management having joined forces, customers of either product have much to look forward to. The CORES platform continues to integrate into the iLab system creating a single platform capable of handling all research challenges.
More information about iLab can be found at http://www.ilabsolutions.com.
About iLab: iLab Solutions is the global leader in providing web-based core facility management services to academic research institutions. The functionality includes request management, equipment reservation and usage tracking, project tracking, billing and invoicing, and reporting. iLab has extensive experience providing enterprise-level solutions at major research institutions, including integrations with institutional financial systems (e.g., SAP, Oracle, PeopleSoft, Lawson, Banner, IFAS, etc.) and identity management systems (e.g., Active Directory, LDAP, Shibboleth, etc.). iLab's dedicated implementation team and full customer support result in high adoption rates. Core facilities across 125 institutions in North America, Europe, and the Asia-Pacific region rely on iLab, including universities, hospitals, independent institutes, and government labs.