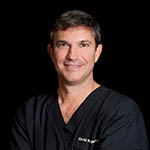 I am very excited to be adding the CoolMini as yet another solution for my patient's body contouring needs.
NEW YORK, NEW YORK (PRWEB) October 22, 2015
The leading CoolSculpting® provider in New York, CoolSpa® is now the first and only practice in the area to achieve Diamond status. Reserved for only the top-performing CoolSculpting providers in the world, this distinction highlights Coolspa's commitment to providing the highest levels of service for patients and offering the best solution for each patient.
"Coolspa has distinguished itself by qualifying for the highest Diamond level of our Crystal Rewards™ program, which is a distinction earned by only the top performing CoolSculpting® centers around the world," said Keith Sullivan, Chief Commercial Officer of ZELTIQ® Aesthetics, Inc., the medical technology company responsible for developing the CoolSculpting procedure. "With multiple systems to treat more than one area at once and with our complete suite of applicators to treat different parts of the body, Coolspa is committed to offering its patients the ideal CoolSculpting experience."
Throughout the New York City metro area, CoolSpa maintains its clear leadership in the body contouring industry by offering a thorough in-depth body contouring analysis to every patient. This analysis is performed at his 5th Avenue New York office by Dr. David Rapaport, a board certified plastic surgeon and founder and care provider at CoolSpa, who brings with him over 25 years of experience.
What's more, CoolSpa is the first and only New York practice to offer treatments with the CoolMini, a mini applicator for CoolSculpting treatments designed to target smaller areas of fat on the body.
"I am very excited to be adding the CoolMini as yet another solution for my patient's body contouring needs," said Dr. Rapaport, MD, FACS. "Not only will it reduce fat under the chin but I am seeing great demand for this applicator for the treatment of other small accumulations of fat in areas including the front and back of the underarm, the inner knee, and the thigh just above the knee. This versatile applicator is a great addition to our collection and I am proud to report that Coolspa will have its second CoolMini applicator within two weeks, " Rapaport said after presenting his CoolSculpting experience at the national plastic surgeons meeting (ASPS) in Boston today.
About CoolSpa
Located on Fifth Avenue in Manhattan's Upper East Side, CoolSpa (http://www.coolspa.com) is New York's leading CoolSculpting provider. It was founded in 2010 by Dr. David Rapaport, a Harvard and NYU-trained Board Certified plastic surgeon with over 25 years of experience. Ranked among the top cosmetic surgeons by New York Magazine and recognized as one of the ten best plastic surgeons in New York, Dr. Rapaport trained in general surgery at Boston's Beth Israel Hospital and did plastic surgery training at the New York University Institute of Reconstructive Plastic Surgery.