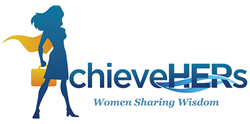 Tampa Bay, FL (PRWEB) October 20, 2015
The powerful woman-leader is an increasingly prominent figure in corporate and small-business America. This shift in power isn't just beneficial for potential female business owners, it also boosts the job market and the economy. There are over 10 million women-led businesses in America, and that has steered more than 13 million people being employed, which has culminated in $1.9 trillion in sales. With all the success women are having starting and leading their own businesses, it's not surprising to know that it's one of the fastest growing types of small businesses. There has been a nearly 60 percent increase in this niche since 1997. (1)
Women are not only influencing the economical side of business, they're also increasing the value of the work and services that are provided. According to a study from the Catalyst research organization in 2004, companies with more women board directors outperformed companies lacking in female leadership in categories such as, return on equity (53 percent higher), return on sales (42 percent higher), and return on invested capital (66 percent). (2)
More women in power is not only a trend in business, it's making waves in politics and the military as well. An inspiring example of that is U.S. Air Force Major Mary Jennings (MJ) Hegar. Major Hegar joined the Air Force after graduating from the University of Texas in 1999, and she started her career as an active duty Aircraft Maintenance Officer. From there, her knowledge and skills earned her the responsibility of maintaining 75 percent of all B-2 Stealth Bombers maintenance as a Captain. She eventually went through pilot training in the National Guard and graduated at the top of her class. Then she served three tours in Afghanistan flying on search and rescue, Medevac missions, evacuation missions, and many more.
It was on one of MJ's Medevac missions during her third tour that she fought through the events that earned her the prestigious Purple Heart medal. When her aircraft was shot down with her crew and patients on board, she took action to secure everyone on the aircraft and signal for help. While dealing with her own injuries, she was able to keep everyone alive and safe until they could be rescued. Along with being rewarded the Purple Heart, she was also the sixth woman to receive the Distinguished Flying Cross with Valor Device and only the second to receive that award with the Valor Device.
MJ Hegar didn't cease her trailblazing and heroics with those awards. She also went up against the Secretary of Defense when she filed a suit calling out the Combat Exclusion Policy against women as unconstitutional. That policy was immediately repealed by the Secretary of Defense.
MJ is now bringing her courage, knowledge and experience to the AchieveHERs organization in Clearwater. She will be speaking at the annual AchieveHERS Signature Luncheon on November 12, 2015 at the Hilton Carillon from 11:30am-1pm. She will be telling her story and giving advice to the leading business women in the Tampa Bay area. Major MJ Hegar wants to help encourage and advise other women to make a big change in their personal lives, career, community, and even on a national or global scale if that is what they desire.
To learn more about MJ's speaking engagement at the AchieveHERS luncheon or to inquire about attendance, please visit achievehers.org for more information. If you are interested in sponsorship opportunities, please contact Brooke Boccacino at 727-461-0011 ext. 226.
About AchieveHERs:
To meet the demand of businesswomen in the Clearwater region, AchieveHERs was established under the auspices of the Clearwater Regional Chamber of Commerce to be a regional leader providing camaraderie, support, networking opportunities and valuable new insights to women in business. AchieveHERs will provide impactful quarterly events that share insight, ideas, skills and success stories to ultimately help women overcome obstacles to their success. AchieveHERs is open to both established women in business and those aspiring to lead. For more information or to inquire about membership or attend events, visit their Facebook page at http://www.facebook.com/AchieveHers or their website at http://www.achievehers.org.
1. Solomon, Beth. Tomb, Diane. "The Important Role of Female Small Business Owners". cnbc.com/id/100727457. CNBC, 10 May 2013. Web. 12 October 2015.
2. "Why Women are Good for Business". womenonboards.org.au/pubs/articles/1112-why-women-are-good-for-business.htm. Women on Boards. Web. December 2011. 12 October 2015.