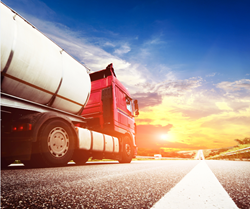 "With people like YOU helping me, there's no limit to my possibilities." -Carrier
Scottsdale, Arizona (PRWEB) October 22, 2015
PCG provides freight factoring services, equipment financing and fuel card programs to trucking companies nationwide. Through these new networks of social media, PCG is now conveniently able to extend factoring service announcements to truckers and transportation companies faster than ever.
PCG representatives have always made an effort to keep customers updated with discount offers, transportation news and industry events. These new social media platforms are updated daily ensuring that the latest, most newsworthy freight factoring information is immediately released to clients globally.
"I want to thank you and your staff for providing great service. Recently your team has made some really good adjustments. PCG has been a pleasure to work with; you are on top of your game," said Ryan Smith, Freight Lane Solutions, "this is exactly how a business partnership should work."
Along with Facebook, Twitter and Google+, PCG also provides customers with three additional forms of social media:

Phoenix Capital Group, LLC has offered full freight factoring services to transportation and trucking companies of all sizes since 2001. PCG's services include freight bill factoring, equipment financing and fuel cards programs.
For more information on Phoenix Capital Group's freight factoring services, call (623) 298 – 3450
or visit our website.