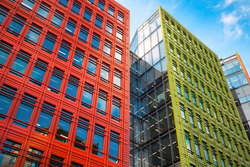 The Sporometrics' Continuing Education Courses I attended were excellent. I enjoyed the level of detail and the presenters very knowledgeable.
Toronto, Ontario (PRWEB) October 22, 2015
Staying current on rapidly-evolving technology, guidelines and practices is critical in the indoor air quality industry. Attending Sporometrics' Continuing Education Courses will ensure this.
The first course, Introduction to Mold in the Indoor Environment presents key issues on the identification, assessment and mitigation of mold in the indoor environment. This course will provide instruction on conducting a visual assessment of buildings to identify moisture and mold issues with a focus on the causes, sample collection, and compilation of results to make recommendations for remediation of mould and moisture problems.
Building upon the first course, the second course Sampling Methods and Interpretation of Lab Results for Mold will provide an in-depth study on the interpretation of analytical results obtained from testing of the indoor environment. In this interactive course, key considerations for designing a sampling plan that will provide meaningful results will be emphasized and how to interpret the results explained.
Both courses have been granted maintenance points in the past for ROH, CRSP, and CIH designations.
About Sporometrics
Sporometrics Inc. is a privately owned Canadian company that provides microbiological testing services for environmental matrices including air, fluids and solid materials. Since its inception in 1993, Sporometrics has been an industry leader in basic and applied scientific research on biomedical, industrial and environmental microbes. Sporometrics is an independent laboratory that assists consulting and engineering firms, industry, and government by providing objective scientifically-based assessments.