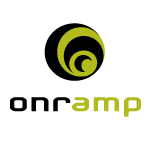 The cybersecurity threat landscape is constantly changing, and no more so was this felt than in the healthcare industry these past few years.
AUSTIN, TX (PRWEB) October 29, 2015
OnRamp, a high security and hybrid hosting solutions provider with data center locations in Austin, TX and Raleigh, NC, announced today that the company will be making its return to the 2015 mHealth Summit. The 7th Annual Event, which will take place November 8-11 at the Gaylord National Resort and Convention Center in the Washington, DC area, will center on the theme, "Anytime, Anywhere: Engaging Patients and Providers." OnRamp will attend to showcase its HIPAA Compliant Hosting Solutions from Booth #717 and discuss with exhibit-goers the challenges of securing ePHI given today's cybersecurity threats.
OnRamp's involvement with the mHealth Summit follows the announcement in September 2015 that the summit will be joined by two new events, the Population Health Summit, which will "provide real-world examples and case studies of population health management actions currently in place within healthcare organizations;" and the CyberSecurity Summit, which has the intent of exploring "the current landscape of health sector cyberthreats and risk management approaches across identification, protection, detection, response and recovery." Combined these three events will make up what is now being dubbed the HIMSS Connected Health Summit.
"This year's event delivers the most comprehensive, cutting-edge programming in our seven year history, addressing the challenges and opportunities facing healthcare organizations, front-line care providers, developers, entrepreneurs and anyone making a play in the connected health marketplace," said Richard Scarfo, Vice President, Personal Connected Health Alliance at HIMSS, and Director of the mHealth Summit. In total, the event will include industry-leading keynote presentations, six educational tracks of programming, and an exhibit hall with solution pavilions dedicated to startups and seasoned, connected health vendors of all types.
"The cybersecurity threat landscape is constantly changing, and no more so was this felt than in the healthcare industry these past few years," stated Lucas Braun, CEO of OnRamp. "We, as a business focused on helping healthcare companies secure their sensitive data and applications, are thrilled that HIMSS and the mHealth Summit are reflecting this in the change of formatting for this year's event." Braun went on to note, "Since the start of our involvement with the mHealth Summit, we have been increasing our investment in technology and resources to support our colocation, private cloud and hybrid hosting solutions. We have continued to build partnerships to deliver services such as Advanced Log Management and Advanced Threat Management to assist with our clients' IT security needs. We look forward to sharing these new capabilities while in attendance at this event."
For more information regarding the mHealth Summit, visit: http://www.mhealthsummit.org/
About OnRamp
OnRamp provides computing infrastructure for companies that require high levels of security and availability. As an SSAE 16 SOC 2 audited, PCI and HIPAA compliant company, OnRamp operates multiple enterprise class data centers to deploy hybrid solutions built on cloud-delivered computing capacity, managed hosting and colocation services. OnRamp specializes in working with companies to ensure compliance in the healthcare, financial services and other industries with high security needs, helping them meet the rigorous compliance requirements associated with HIPAA, PCI, SOX, FISMA and FERPA. http://www.onr.com