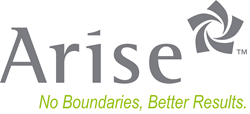 I am incredibly proud of my team and the work that we have accomplished together over the last three and a half years.
Miramar, FL (PRWEB) October 22, 2015
Martin Ingram, Senior Vice President and Chief Information Officer of Arise Virtual Solutions Inc., was honored with South Florida Business Journal's CIO of the Year award. The awards, which are presented by Steven Douglas Associates, honor the Chief Information Officers who lead their organizations in delivering business value and innovative use of IT in the private and public company sector.
As an expert and veteran in the Information Technology space, Martin has been on the executive leadership team at Arise for over three years. Within the role, he brings an unwavering commitment to creating a collaborative and open foundation to facilitate the growth and success of Arise.
"Despite having no real desire to be in the limelight, it's still flattering to get recognition for our achievements. While I might have received the award personally, it was all made possible by so many others here at Arise, especially our IT team. Our executives provide the vision for how we change the way companies think about call center services and our tech team brings that vision to life with the right technology and tools. I was merely the conduit to help translate the business visions and architect them into a reality."
Martin received CIO of the Year in the large Private Company category. He was considered among other CIOs from prominent organizations including: Sabadell United Bank, Spirit Airlines, AutoNation and AmeriJet.
For the full list of winners, please visit: http://www.bizjournals.com/southflorida/event/114811
About Arise
Arise Virtual Solutions is changing the way companies think about call center services. Arise provides a virtual platform to connect primarily work-at-home service professionals running small call center businesses to Fortune 500 and other large companies. For over a decade, Arise's platform has enabled superior and extremely flexible customer contact, business processing and consulting solutions for numerous companies around the globe, uniquely blending crowdsourcing innovation, virtual technology and operational efficiencies to deliver an enhanced customer experience for a company's customers.