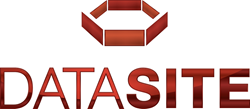 Bringing global Data Center requirements to Boise will require a coordinated effort between the local business community, economic development resources, and DataSite's leadership and facility availability
San Diego CA and Boise, ID (PRWEB) October 27, 2015
DataSite, a national wholesale colocation owner/operator is excited to announce they have joined the Idaho Technology Council (ITC). Having made a significant investment in Idaho, DataSite believes in both the present and future opportunities in the Treasure Valley. In joining the ITC, DataSite brings a wealth of knowledge and experience which will help support the continued economic growth of the region and attract more technology based companies from around the world.
Additionally, DataSite President and Founder, Jeff Burges, has accepted a seat on the ITC Board of Trustees. Mr. Burges brings with him a vast array of knowledge of financing, investment, business development and technology in addition to his experience in lobbying before the United States Congress on behalf of NAIOP with his position on their national board.
"Bringing global Data Center requirements to Boise will require a coordinated effort between the local business community, economic development resources, and DataSite's leadership and facility availability" said Jeff Burges, President of DataSite. "We believe the ITC will be instrumental in this coordinated effort."
DataSite will be participating in the annual "ITC Hall of Fame" event on Wednesday October 21, 2015. The Hall of Fame event will be honoring outstanding professionals who have set high standards for innovation in the Idaho technology community. DataSite is thrilled to be participating in the event and is looking forward to playing a leadership role within the ITC.
About DataSite
DataSite offers secure world-class facilities in Atlanta, Boise and Orlando, capable of accommodating varying needs in wholesale data center space. DataSite data centers are a unique blend of purpose-built, specially constructed data center facilities and expertly managed data center infrastructure designed to offer affordable colocation options that meet the demanding power density and up-time requirements of the modern computing environment. DataSite's Tier III data center design provides completely redundant and continually operating facilities that are concurrently maintainable with zero scheduled downtime. For more information please visit http://www.DataSiteColo.com.