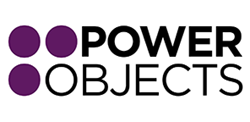 Why should someone get started with CRM? Why is it so important? What can it do to help them grow their business? That's really the goal of this new site.
Minneapolis, Minnesota (PRWEB) October 21, 2015
PowerObjects, a professional services firm 100% focused on providing service, support, education and add-ons for Microsoft Dynamics CRM, is proud to announce the launch of a new website aimed at answering basic questions around customer relationship management (CRM) software. Dubbed "Why CRM," the website features an interactive video guided by PowerObjects COO Jim Sheehan.
"So many times, people start shopping for CRM without knowing why," says Sheehan. "They begin to look at features and functions without really understanding what they need. We've taken a different approach—you have to get to the root reason people start down the path to CRM, and address those pain points."
The Why CRM website touches on some of the most common reasons people start on the path to CRM, such as losing key customers, making uninformed decisions that hurt business, or growing too rapidly and not being able to control the chaos.
"PowerObjects has historically done a pretty good job of engaging with folks who are already using CRM, and helping them get more out of their systems," says Sheehan. "But what about those folks who are just starting to think about CRM? We saw a need to start going back to basics—why should someone get started with CRM? Why is it so important? What can it do to help them grow their business? That's really the goal of this new site."
In addition to the interactive video, the website features additional content that is easy to digest, including infographics, real customer success stories, and downloadable eBooks. The goal is to help people understand fundamental basics about how CRM can help a business grow and turn a profit, streamline business operations, and help create loyal customers.
The website coincides with a new initiative called Microsoft Cloud by PowerObjects, which bundles Microsoft Dynamics CRM cloud licenses with PowerObjects services, support, education, and add-ons. These bundles are offered as monthly subscriptions, so customers always know the cost up front.
"The goal here is for people to come to our site and say, hey, these people get it," says Sheehan. "Not only do they get it—they have what I need to be successful with CRM."
Those interested can view the new website at http://whycrm.powerobjects.com.
About PowerObjects
The team at PowerObjects has worked hard to become the recognized leader in delivering Microsoft Dynamics CRM solutions through unparalleled offerings of service, support, education, and add-ons. As winner of the Microsoft Dynamics CRM Worldwide Partner of the Year award for 2012 and 2013, and the 2015 CRM Cloud Partner of the Year, PowerObjects has built an unmatched team of CRM superheroes that help businesses and organizations of all types increase productivity, streamline business processes and build better relationships. PowerObjects is headquartered in Minneapolis, Minnesota, with offices in Chicago, Cincinnati, Dallas, Omaha, Philadelphia, New York, San Francisco, Seattle, and Toronto.