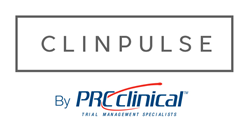 Drug developers need to find the right medium to explain the objectives, scope, and processes of clinical studies to better enroll patients.
San Bruno, CA. (PRWEB) October 21, 2015
PRC Clinical, an Expert Clinical Trial Management CRO, is organizing a panel and networking discussion event at Onyx Pharmaceuticals on Wednesday, November 18th, 2015 from 6pm to 8.30pm PST. Clinical trial industry leaders and experts will discuss the topic: "The Road to eConsent". Food and drinks will be served and the panel discussion will be recorded. To follow the event in-person or to receive the recording, please register at prcclinical.com/clinpulse.
The panel will be comprised of clinical trial executives, Independent Review Board (IRB) leaders, and technology vendors including:

Mary Ann Battles, Head, Clinical Quality & Compliance, Early Development at Genentech.
Jim Gearhart, Board of Directors at Quorum Review IRB.
Brad Pruitt, Chief Medical Officer at Parallel 6.
Pierre Corin, Senior Global Project Manager at Genentech will moderate the panel.
Quorum Review is one of the largest Independent Review Boards (IRB or REB) providing ethics review to the human clinical trials industry. Parallel 6 is an innovator in enterprise cloud and mobile technologies. Clinical Reach, one of their flagship products, enables clinical trial stakeholders to digitally eQualify, eConsent, and engage with clinical trial participants via the web or a patient's mobile device. Founded 35 years ago, Genentech is a leading biotechnology company that discovers, develops, manufactures and commercializes medicines.
This expert panel discussion and networking event will explore the possibilities, benefits, and challenges of implementing an eConsent process for clinical studies. The eConsent or electronic informed consent (eIC) is becoming an increasingly hot topic in the clinical trial industry. Earlier this year, the FDA issued a Draft Guidance for using Informed Consent in Clinical Investigations. Shortly after that, Apple announced that its medical research app-builder, ResearchKit, has a module for building electronic consent forms.
"Drug developers need to find the right medium to explain the objectives, scope, and processes of clinical studies to better enroll patients" explains Curtis Head, CEO at PRC Clinical. "We believe the eConsent is a cornerstone to streamline the study enrollment process and better engage subjects throughout the trial".
This networking and panel discussion event is organized by PRC Clinical in partnership with the ClinOps Toolkit, an online platform gathering, resources, information, and advice for clinical trial professionals. This event is the second session of the ClinPulse Expert Event Series sponsored by PRC Clinical. ClinPulse is an expert networking and panel discussion event for pharmaceutical, biotech, and medical device professionals in the San Francisco Bay Area. The ClinPulse Expert Event Series gathers experts and leaders from the healthcare industry and beyond to discuss the future of clinical trials. Read about and register for our upcoming event at prcclinical.com/clinpulse.
About PRC Clinical
PRC Clinical is a California Contract Research Organization (CRO) specializing in Clinical Trial Management in support of all phases of clinical studies for pharmaceutical, biotech and regenerative medicine developers globally. Founded in 2003, PRC Clinical offers Clinical Trial Management services including Clinical Project Management, Site Monitoring, Quality Assurance, Drug Safety, Payment Services, Biostatistics, Data Management, Regulatory Strategies, and Site Selection and Enrollment. PRC clinical has significant CRO experience in a wide range of therapeutic areas: Regenerative Medicine, CNS, Neurology, ALS, Parkinson's, Pain, GI, Device, Anti-infective, Cardiovascular, Pulmonary, Oncology, Endocrine, and Stem cells. Visit http://www.prcclinical.com, call 1-877-519-6001, or email info(at)prcclinical(dot)com.