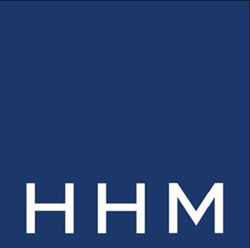 "We couldn't be more excited to welcome the Hilton Daytona Beach Resort to our existing family of seven managed properties in Florida," said Naveen P. Kakarla, President and CEO of HHM.
DAYTONA BEACH, Fla. (PRWEB) October 20, 2015
HHM announced today that it has assumed management of the iconic oceanfront Hilton Daytona Beach Resort Ocean Walk Village, which features 744 rooms and cabanas, plus 60,000 square feet of meeting space. The hotel management company plans to significantly renovate and upgrade the hotel and to improve the resort's offerings for the local community.
The Hilton Daytona Beach Resort features 744 guest rooms, suites and beachfront cabanas. The resort features seven restaurants and lounges, including a sports bar, pool bar, and two full service restaurants, including the acclaimed Hyde Park Prime Steakhouse. The hotel has 60,000 square feet of flexible and dynamic meeting space as well as two heated pools, Fitness by Precor, and The Spa at the Hilton. For families, the hotel features D-Dawg's Kidszone, a 1,000 square foot play area featuring activities and games for children ages 5-12.
"We couldn't be more excited to welcome the Hilton Daytona Beach Resort to our existing family of seven managed properties in Florida," said Naveen P. Kakarla, President and CEO of HHM. "This hotel, located in a great community and beach town, has become a premiere leisure destination for conventions, families, leisure groups and guests from the local community."
HHM plans major upgrades to guest rooms and meeting rooms in 2016 so the resort can continue its progress attracting large conventions to the Daytona Beach market in 2017 and beyond. The resort's improvements will allow it to better partner with the recently renovated Ocean Center convention facility. Extensive enhancements to the resort's public spaces and amenities are also planned, which will reinforce the hotel's stellar reputation as a vacation destination and attract more families to the Daytona market.
In an interesting twist of fate, HHM's Chief Operating Officer, Michael Murray, was the opening General Manager of the resort through its first five years of operation (when it was a part of Marriott Resorts) and will now personally oversee property level operations at the resort.
"When I left the Daytona Beach market 20 years ago, I would have never dreamed that a firm I was affiliated with would get an opportunity to manage this Daytona Beach landmark," Murray said. "We at HHM are thrilled to be associated with the resort and honored to be neighbors in a destination that is home to two major sports organizations – NASCAR and the LPGA."
The hotel supplements HHM's growing presence in Florida and joins hotels like Parrot Key Resort in Key West, Blue Moon and Winter Haven, part of Marriott's Autograph Collection, the Cadillac Courtyard Hotel on Miami Beach, the Residence Inn Coconut Grove, and the recently purchased Sheraton Miami Airport Hotel and Executive Meeting Center.
####
About HHM
HHM, formerly known as Hersha Hospitality Management, operates 115 hotels across the United States. Headquartered in Philadelphia, PA, the company has a private investment platform and engages in hotel acquisitions, management, asset management, and receivership for full-service and select service in top 25 markets. HHM also operates 28 independent hotels ranging from The Rittenhouse Hotel, a AAA Five Diamond property in Philadelphia, to the Larkspur Landing hotels, all-suite extended stay properties in Northern California and the Pacific Northwest. Its highly experienced team partners with publicly traded companies, private equity firms, institutional real estate owners, and private investors. Additional information on HHM can be found at hhmhospitality.com.