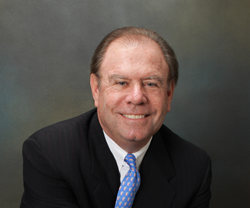 (PRWEB) October 21, 2015
Wes Guckert, PTP, President & CEO of The Traffic Group (TTG), has been named Chairman for the Urban Land Institute's (ULI) Public Development Infrastructure Council (PDIC).
Guckert was inaugurated at the recent ULI Fall Meeting, held in San Francisco, for a two-year term. A nationally recognized industry association, ULI invited Guckert to chair the PDIC, citing his proven leadership and depth of knowledge within the industry as well as his outstanding contributions to both ULI and the land use and real estate development spectrum.
The function of the PDIC is to provide leadership to public sector decision makers and private sector partners who are involved in public development projects at the city, state, and federal level.
As the founder of TTG – one of the nation's leading traffic engineering and transportation planning firms now celebrating three decades in business – Guckert is a recognized and well-respected expert in the field of traffic engineering, and transportation planning. Throughout his 40 years in business, Guckert has played a major role in over 7,000 projects spanning both urban and suburban areas throughout the United States, as well as internationally.
In addition to Guckert's technical expertise, he is often asked to speak at industry conferences and serve as an expert witness, testifying before County and Municipal Boards, District Courts, and Planning Commissions on traffic engineering and transportation planning issues.
About The Traffic Group
Established in 1985, The Traffic Group, Inc. is a veteran-owned traffic engineering and transportation planning specialty firm headquartered in Baltimore County, Maryland. For more information about The Traffic Group, visit the company's website at http://www.trafficgroup.com or follow them on Twitter @TheTrafficGrp.