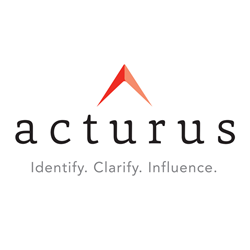 SCCs drive 25% to 30% of your business, which is enough to "make or break" your company.
Farmington, CT; Scottsdale, AZ; London (PRWEB) October 21, 2015
Actûrus, the leader in global "influencer" research, is happy to announce the launch of its Prestige Skin Care Influencer Study. Actûrus runs large-scale, affordable multi-sponsored studies in 50 countries and 20 verticals ranging from alcohol beverage to passenger car lubricants to smart phones. The Prestige Skin Care Influencer Study will provide insights to health and beauty clients looking to optimize their brand performance in key retail channels by "leveraging" influence.
Influencers are critical to many important high end buying decisions, Understanding the influencer can help you gain share of recommendations and increase sales. Actûrus is the leader in studying these influencers (e.g., a skin care consultant, bartender, mechanic, etc.). and making recommendations on how best to leverage their power at the point of purchase. Although this study is the newest addition to the multi-sponsored family, Actûrus has been performing research in the skin care industry for more than 30 years.
There are currently over 40,000 skin care consultants (SCCs) in US retail chains who interact with consumers at the point of purchase. These consultants make a brand recommendation over 40% of the time. "It's essential that you understand how you are perceived by these SCCs so that you can optimize your brand performance," said Kevin Moran, Co-CEO and Principal at Actûrus. "In retail channels, most specifically specialty and department stores, SCCs drive 25% to 30% of your business, which is enough to "make or break" your company."
The Prestige Skin Care Influencer Study will provide clients with the following:
1) Key Drivers of Recommendation
a. Direct messages to your SCCs communicated primarily through retail trade marketing and sales programs
b. Direct marketing and sales activations you launch for the SCCs
2) An understanding of how brands are perceived by SCCs, what they see and value from you and how you can improve performance
3) Prescriptive, detailed, actionable insights leveraging SCC influencers so you win vs. the competition
To find out more about how Actûrus can help you leverage influencers, contact Chris Barnes at http://www.acturus.com or 860-242-2005 x1185
Actûrus is a leading custom research based consultancy specializing in qualitative, quantitative and multi-sponsored studies. Actûrus is unique in its ability to provide an unprecedented 360 by 360 perspective on the powerful connection between buyers and their influence(r)s helping to optimize business and brand performance.