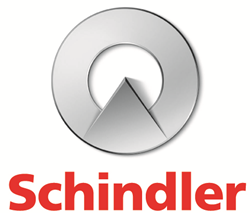 Morristown, NJ (PRWEB) October 21, 2015
Schindler Elevator Corporation is pleased to announce that Tampa International Airport (TPA) has awarded installation and renovation of mobility solutions to the company in two major projects that are part of its Master Plan project.
The TPA Master Plan project, slated for Phase 1 completion in 2017, will create a dynamic, passenger-friendly environment. Currently, the airport services more than 1.5 million passengers per month. The renovation of the existing Main Terminal, along with the completion of the remainder of the Master Plan, will allow the airport to handle roughly double that number of travelers.
Schindler is providing for the project:

Installation of 21 Schindler 5500 mid-rise machine room-less elevators, as well as one freight unit; 22 Schindler 9300 escalators and eight Schindler 9500 moving walks in the new rental car garage and the three new automated people mover stations
Renovation of 24 existing elevator interiors and replacement of 22 escalators with new Schindler 9300 units in the Main Terminal.
Schindler also has the maintenance contract for all units at the airport.
"We're proud to continue our partnership with Tampa International Airport," says Greg Ergenbright, president, Schindler North America. "Our Tampa team has worked with TPA since 1971 when the existing terminal complex was first built. We have been successful in securing the maintenance of all of the equipment at the airport and installing all new equipment in every expansion since. This demonstrates our team's strength and dedication to TPA."
"Schindler has been a partner to Tampa International Airport serving the traveling public for over 40 years. We look forward to further enhancing the customer experience at TPA," said Paul Ridgeway, Director of Maintenance at TPA.
We are excited to be working with TPA. in order to help the millions of travelers that move through this airport," said Lawrence Hilliard, Branch Manager for Schindler in Tampa. "This contract marks our growing footprint throughout Tampa and the great State of Florida."
About Schindler Elevator Corporation
Schindler Elevator Corporation is the North American operation of the Switzerland-based Schindler Group, a leading global mobility provider with approximately 54,000 employees operating in more than 100 countries. Schindler supports sustainable urban development with safe, reliable and ecologically sound mobility solutions and its equipment moves one billion people every day all over the world. For additional information about Schindler Elevator Corporation, visit the company's Web site at http://www.us.schindler.com.