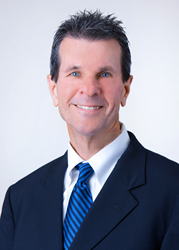 San Diego, CA (PRWEB) October 21, 2015
Gordon Gerson, founder of San Diego-based GERSON LAW FIRM APC , received the Power of Attorney Award from Freddie Mac. The award presentation was held at the government-sponsored enterprise's annual Multifamily Conference in Chicago Illinois on September 16, 2015. The Power of Attorney Award annually recognizes one or more lawyers for outstanding contributions to Freddie Mac's Small Balance Loan (SBL) program – loans less than $5 million - for multifamily properties. Gerson was one of two attorneys recognized - Ted Abruzzo of Abruzzo & Linn in New York was the other recipient.
For several years, GERSON LAW FIRM has been nationally recognized as having one of the largest, if not the largest, commercial real estate loan closing practices in the country for all types of commercial real estate, including (but not limited to) apartments, retail, industrial, office and lodging. The firm's national reputation is built in part on its large national presence in closing apartment loans of all sizes (including $50 million and more) for Fannie Mae and Freddie Mac.
At the Power of Attorney Award presentation, Colleen Dalton, with the legal department of Freddie Mac, praised Gerson for the legal input he provided that helped launch the SBL program, based upon his extensive experience in all aspects of the lending industry. According to Dalton, GERSON LAW FIRM and Abruzzo & Linn, closed 60 percent of all Freddie Mac SBLs since the program started, with most of that work performed since April 2015.
"I am simply the leader of an incredible team of talented and dedicated lawyers who are each individually and collectively deserving of this award," said Gerson. "This honor belongs to them."
The Freddie Mac SBL program started in late 2014 and has closed a total of 538 loans, representing almost $2 billion. Of those loans, GERSON LAW FIRM has closed 201, or more than 35 percent. Abruzzo's firm closed 25 percent.
GERSON LAW FIRM was one of the first five law firms selected jointly to represent Freddie Mac and its seller/servicer lenders with small balance multifamily loans. In December 2014, the firm closed the two first loans of this kind in the United States, setting the stage for other law firms as to how the process works. The program is expected to hit the $3 billion mark in lending in 2016.
In total, Freddie Mac's multifamily loan production, which includes all size loans as well as SBLs, will exceed $35 billion in 2015. In additional to SBLs, GERSON LAW FIRM provides loan closing legal services for all sizes of Freddie Mac, including a recent portfolio of apartment loans to a single borrower and its affiliates for more than $100 million.
GERSON LAW FIRM includes nine full time lawyers as well as part time lawyers and professional staff, all based in San Diego, serving the financing industry throughout the United States and closing commercial real estate loans in all states. Among its institutional clients, GERSON LAW FIRM represents banks, life insurance companies, private funds and government-sponsored enterprises (GSEs).
Freddie Mac, known as the Federal Home Loan Mortgage Corporation, was chartered by Congress in 1970 to keep money flowing to mortgage lenders in support of homeownership and rental housing. Freddie Mac does not make loans directly to homebuyers. The organization's primary focus is to purchase loans from lenders to replenish their supply of funds so that they can make more mortgage loans to other borrowers.
About GERSON LAW FIRM APC
GERSON LAW FIRM APC represents clients on all matters real estate and business related, both transactional and litigation. The firm is nationally recognized for its representation of some of the nation's largest lenders on loan closings, special servicing and enforcement proceedings throughout the United States. GERSON LAW FIRM's practice includes representing lenders closing loans under Fannie Mae's DUS Lending Program and Freddie Mac's Program Plus for multifamily investments. The firm represents major national banks, life insurance companies and private funds in all matters lending related, including originations and loss mitigation strategies, for hotels, office buildings, shopping centers, multifamily and construction.
For more information, please visit http://www.gersonlaw.com