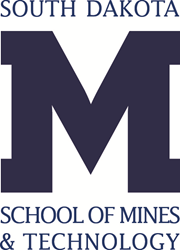 Coeur's presence in the Black Hills and its commitment to South Dakota Mines has been crucial to the success of our mining engineering program.
RAPID CITY, S.D. –
(PRWEB) October 21, 2015 -- The South Dakota School of Mines & Technology has received a $125,000 commitment from Coeur Mining Inc. (NYSE: CDE) toward the Minerals and Energy Industries Center of Excellence. The company has also pledged to double the amount if market prices of gold and silver rise within five years.
Coeur owns the Wharf Gold Mine near Terry Peak and has long been a supporter of the university and its mining engineering and management programs.
Installments of $25,000 will be made for each of the next five years, and Coeur said it will give an additional $125,000 if market prices of silver and gold average $20 per ounce and $1,400 per ounce respectively over the five year period.
The gift will support renovation and expansion of the current Mineral Industries Building that houses the Departments of Mining Engineering & Management, Geology & Geological Engineering, and Materials & Metallurgical Engineering. The project is estimated at $17 million and is expected to be completed in 2022.
"We thank Coeur for making this generous donation. Coeur's presence in the Black Hills and its commitment to South Dakota Mines has been crucial to the success of our mining engineering program. We just can't do a project of this magnitude without the help of industry partners," said SD Mines President Heather Wilson.
Coeur is actively involved with the mining engineering and management program through guest lecture presentations and internship opportunities. Last summer, 20 percent of Coeur's interns came from South Dakota Mines. "We are committed to South Dakota and SD Mines. Our contribution is an investment in the community and the future of our industry," said Keagan Kerr, Sr. Vice President, Corporate Affairs and Human Resources.
Coeur's Wharf mine is the only active large-scale gold mine operating in the Black Hills. The Chicago-based company is the largest U.S.-based primary silver producer and a significant gold producer with five precious metals mines in the Americas employing approximately 2,100 people.
SD Mines is one of only five universities in the United States that teach the three core minerals industry disciplines – economic geology, mining engineering and metallurgical engineering.
Gifts totaling more than $1.5 million from industry and anonymous donors have been announced this year to advance the university's minerals and energy industries programs.
The South Dakota Board of Regents approved the development of a preliminary design of a renovated Mineral and Energy Industries Center of Excellence in June 2014. The Clark Enersen Partners Science & Research Design Group, an architectural firm in Kansas City, Mo., was selected for the project. The firm has already completed its preliminary feasibility assessment and is working on a programming and conceptual design study before creating detailed design and construction plans.
The updates to the center will enhance education, engineering design and research collaborations among the departments and industry partners while strengthening experiential learning and attracting diverse, high-quality students and faculty.
###
MEDIA CONTACT
Fran LeFort
Communications Manager
(605) 394-6082
Fran.LeFort@sdsmt.edu
About SD Mines
Founded in 1885, the South Dakota School of Mines & Technology is a science and engineering research university located in Rapid City, S.D., offering bachelors, master's and doctoral degrees. The university enrolls 2,843 students. The SD School of Mines placement rate is 98 percent, with an average early career salary for graduates of $65,600, according to the 2014-2015 PayScale report. Find us online at http://www.sdsmt.edu, on Facebook at https://www.facebook.com/sdsmt and on Twitter at https://twitter.com/sdsmt.