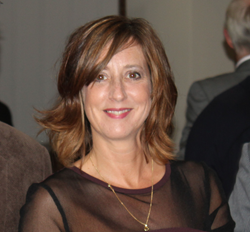 We look forward to speaking with the team from AllThingsITSM.
Toronto, Canada (PRWEB) October 21, 2015
AllThingsITSM, a media property targeting the business of IT, service management, project management, IT security and general IT topics, will be taking their global podcast to FUSION 15 November 1-4, 2015 in New Orleans, LA. The Service Desk Institute (SDI), a leading professional body for the IT service and support industry and a sponsor of the podcast, will have company executives and partners interviewed by the AllThingsITSM podcast hosts.
SDI, a professional association for the IT service and support industry, sets best practice standards for service desks and for IT service professionals, audits and accredits service desk operations and hosts annual awards and conferences, one day events, workshops and training courses globally.
The AllThingsITSM team will be conducting interviews with thought leaders and executives in the IT space for the global IT community who cannot attend, allowing them to catch up with news from the service management annual event. Industry experts and permanent hosts Kirstie Magowan and Carlos Casanova will interview podcast guests, and will bring on surprise guest hosts throughout the recording day.
"For almost thirty years, SDI has been a keen supporter of global service management initiatives and we are delighted to be a podcast partner. SDI's mission is to inspire service desks to be brilliant by raising the quality of service delivery and the podcast is the perfect opportunity to engage with the ITSM community at FUSION." said Tessa Troubridge, managing director, SDI.
"We are fortunate to have SDI as a partner supporting the podcast." said William Goddard, founder of AllThingsITSM, "They have long been an industry leader and we're looking forward to seeing what they bring to our forum. While we've had SDI guests on in the past, we've never heard from SDI leadership like this. It's going to take the conversation to a whole, new level."
You can follow the conversation on Twitter @AllThingsITSM, and don't miss the podcast on the YouTube channel.
About AllThingsITSM
AllThingsITSM was created to satisfy the different needs of a diverse marketplace through one convenient and easy to remember name. With a constant flow of new thought-provoking content from almost 50 industry leaders, a technology directory broken down into simple categories, global events calendar, jobs board and a global ITSM podcast, this web property has quickly gained a strong reputation for delivering value to the global IT community.
About The Service Desk Institute (SDI)
The SDI company mission is to inspire service desks to be brilliant. To achieve this mission SDI has developed a set of goals by which it aims to inspire service desks:

To raise the quality of service delivery by valuing and embracing best practice
To create an inspiring and engaging customer experience
To invest in and empower their teams to be inspired, take action and be better
To shine by demonstrating and delivering exceptional business value
SDI sets the globally recognized best practice service desk standards that provide clear and measurable benchmarks for service desk operations and professionals. The standards are designed to encourage service desks to embrace best practice in order to raise the quality of service delivery.