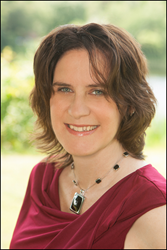 Westborough, Massachusett (PRWEB) October 21, 2015
Karen brings over 20 years of experience in public accounting to Stowe & Degon, including thirteen years in a large regional firm. She specializes in meeting the financial reporting, tax planning and compliance needs of businesses and entrepreneurs in various industries. She earned her Bachelor of Science degree in Accounting from Bryant University. She is a member of American Society of Certified Public Accountants and the Massachusetts Society of Certified Public Accountants.
Karen was the founder of the group, Connecting Women's Leaders (CWL), at the Milford Chamber of Commerce. The group holds monthly luncheons for women community business leaders.
Karen also received the Nicholas Picchione Gold Medal award from the Rhode Island Society of Certified Public Accountants for achieving the highest score on the May 1991 CPA exam. Karen lives in Uxbridge with her husband and three children.
Michael Stowe, Partner, stated that "Karen brings a wealth of experience and technical expertise to our firm and our clients. She is a proven tax partner that will enable us to continue our growth and also help to mentor and develop our less experienced professionals. We are fortunate to have Karen joining our firm.
Stowe & Degon, LLC is a full service public accounting and consulting firm serving the New England area. Stowe & Degon consists of accounting, tax, and consulting professionals with more than 70 years of combined National and International Accounting Firm experience. Stowe & Degon's experience includes service to privately held, SEC and venture capital backed clients and covers software, manufacturing, distribution, technology, professional services, not-for-profit, insurance, construction and retail industries.
Stowe & Degon's combination of experience, education, and commitment to excellence allows them to positively impact businesses by bringing fresh ideas and best practices to every engagement.
For more information, call 508-983-6700 or email mstowe(at)stowedegon(dot)com