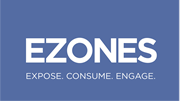 Chicago, Illinois (PRWEB) October 22, 2015
EZONES will join other sponsors in bringing this annual technology conference to Chicago, Illinois where conference delegates will hear from keynote speakers and attend breakout sessions.
In conjunction with the event, EZONES will be debuting its new Office 365 app, EZONES for SharePoint. This SharePoint add-in allows content assets to be intuitively surfaced for users based on role and preferences, increasing user adoption and engagement. EZONES also combines the best of internal company assets with streaming external content through a unique user interface that includes video, text, image and audio players that work directly in your SharePoint environment.
About EZONES
EZONES is an enterprise platform that gets your content exposed, consumed and engaged with by the right people. Accessible across all devices, anywhere, anytime, EZONES enables you to drive user interaction with superior content. Whether it's content that resides in your own databases, like SharePoint, or relevant 3rd party content, EZONES makes accessing information and resources fast, easy, and user-friendly.
EZONES is a part of OWNZONES Media Network, Inc. – a content aggregation service that is changing how consumers discover, access, collect and subscribe to digital content.
Web Site: http://www.ezones.com
About SharePoint Fest
Attend SharePoint Fest Chicago, where you'll be able to attend technical classes and workshops – taught by Microsoft Certified Trainers, Microsoft engineers and Microsoft MVPs – covering Enterprise Content Management, Power Users, Social SharePoint, Business Value, Implementation/Administration, Office 365, Workflow, Business Intelligence, Special Topics & SharePoint Development. Choose one complete learning track or mix & match based on what content best meets you and your organization's current needs!
Web Site: http://www.sharepointfest.com/Chicago