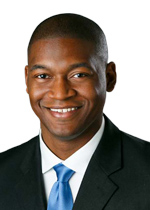 Supporting the ITSM community is in our DNA
Toronto, Canada (PRWEB) October 22, 2015
Cherwell Software, an innovative IT service management and asset management platform provider, will sponsor the AllThingsITSM podcast at FUSION 15 in New Orleans, LA from November 1-4, 2015.
AllthingsITSM began recording the very popular video podcast at last year's FUSION conference and has since conducted interviews at seven ITSM events and recorded over 100 interviews across the globe.
Cherwell, positioned as the only challenger in the latest iteration of the Gartner Magic Quadrant and as the fastest growing ITSM vendor by research firm IDC, will be involved in a solution showcase in the expo hall at FUSION 15. Their presentation, "The 7 Things You Didn't Know About Cherwell", will cover major innovative announcements such as their newly announced Dell partnership, key features of their latest release of Cherwell Service Management, the latest developments with their Express Software Manager offering, and much more.
"Cherwell has always supported the ITSM community and we're very proud of that. Our sponsorship of the AllThingsITSM podcast furthers our commitment to those in service management. The podcast will be a new and exciting way of educating and helping industry professionals leverage service management," said Jarod Greene, VP of product marketing, Cherwell.
"We appreciate the support of Cherwell and we're happy to support Cherwell and the innovative ways in which they engage ITSM community. Their sponsorship of the podcast demonstrates their commitment to service management professionals globally," said William Goddard, founder of AllThingsITSM. "We can't wait to have Jarod Greene back on the podcast in his capacity as the VP of product marketing and hear about what initiatives Cherwell has on board now."
You can follow the conversation on Twitter @AllThingsITSM, and don't miss the podcast on the YouTube channel.
About AllThingsITSM
AllThingsITSM was created to satisfy the different needs of a diverse marketplace through one convenient and easy to remember name. With a constant flow of new thought-provoking content from almost 50 industry leaders, a technology directory broken down into simple categories, global events calendar, jobs board and a global ITSM podcast, this web property has quickly gained a strong reputation for delivering value to the global IT community.
About Cherwell Software
Cherwell Software is the developer of Cherwell Service Management®, an award-winning business technology and IT service management (ITSM) platform recognized by leading industry analysts worldwide. Express Software Manager is their new, award-winning IT asset management software. Cherwell customers are part of a fast-growing, caring community using Cherwell Software to implement both ITSM solutions and business technology that goes beyond ITSM. Cherwell Software has the deepest expertise in the service management industry, including a global network of expert partners currently serving customers in more than 40 countries. Corporate headquarters are in Colorado, USA, with global offices in the United Kingdom, Germany and Australia.