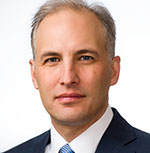 Minneapolis, Minn. (PRWEB) October 21, 2015
In the wake of the breach of the personal email accounts of CIA Director John Brennan and Homeland Security Secretary Jeh Johnson, first reported Sunday by the New York Post, Former National Counterterrorism Center Director Matthew Olsen will be at Cyber Security Summit 2015 to talk about cyber attacks and our nation's security.
Mr. Olsen will cap off the two-day Summit from 3:30 p.m. to 4:35 p.m. on Wednesday, Oct. 21, with a keynote presentation that could not be more relevant. In addition to reports of the email hacks of the two high-profile government leaders - purportedly by a teenager - the recent breach of the Office of Personnel Management is still causing ripple effects and other apparently state-sponsored attacks on the U.S. continue to make news on a regular basis.
The Cyber Security Summit, which celebrates its fifth year in 2015, continues to attract top national experts in the area of cyber security to Minnesota. Past speakers have included Marcus Alldrick, CISO, Lloyd's of London; Stewart A Baker, Former General Counsel, National Security Agency; Dr. Ron Ross, Fellow, National Institute of Standards and Technology; and many others.
In announcing Mr. Olsen's decision to speak at the event, Andrew Borene, IBM's Safer Planet U.S. Federal Business Leader & Chairman of Cyber Security Summit 2015, said, "Matt has decades of national security and intelligence leadership experience, including his most recent role as the President's principle advisor regarding Executive branch-wide counterterrorism planning. When Matt completed his service as NCTC Director, President Obama noted that 'every American is safer because of his service.' We are extremely grateful that he'll be sharing his expertise on counterterrorism and cyberdefenses here in the heartland."
Mr. Olsen also served as General Counsel for the National Security Agency and held key roles at the Department of Justice and the Federal Bureau of Investigation. Today, Mr. Olsen is president of consulting at leading cyber security firm IronNet Cybersecurity, where he leads engagements to secure government and private sector enterprise from cyber threats. In addition to his other roles, Mr. Olsen lectures at Harvard Law School and works as a national security analyst for ABC News.
He will join Cyber Security Summit's impressive lineup of 2015 speakers and advisors, which includes representatives from Fortune 500 companies, retail, insurance, major security firms, government and academia."
Cyber Security Summit 2015 is being held at the Minneapolis Marriott Northwest, where it saw record crowds on Day 1. For more information on the event, go to cybersecuritysummit.org.
About Cyber Security Summit 2015
The Cyber Security Summit is focused on changing how we look at digital space and security while educating on cyber threats and providing actionable solutions. The Summit's mission is to bring together industry, government and academic interests in an effort to improve the state of cyber security on both a domestic and international level. This year's Summit will feature prominent keynote speakers, engaging panel discussions, a VIP reception, networking opportunities, and an exhibit area highlighting leading industry organizations. The 2015 Cyber Security Summit takes place October 20-21 at the Minneapolis Marriott Northwest. For more information or to register, go to http://www.cybersecuritysummit.org.