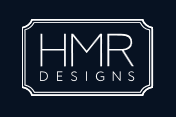 Chicago, IL (PRWEB) October 21, 2015
Representatives with HMR Designs announced that it has partnered with Random Acts of Flowers, a non-profit that repurposes flowers to deliver to healthcare facilities across the country.
"These flowers start out by delighting brides and grooms on their special days, and then goes on to brighten the days of patients in the hospital," said Rick Wroble, Floral Studio Manager for HMR Designs. "It gives us great satisfaction to know that they're able to help people in this way."
The partnership, according to Wroble, is an obvious one, as HMR often has reusable product that returns from weddings, galas and corporate celebrations throughout the city, which RAF volunteers put to excellent re-use. Wroble stressed that the HMR team delights in seeing the beautiful flowers recycled, especially for such a good cause.
HMR Designs is an event design and production firm specializing in custom environments for wedding receptions and ceremonies, corporate events, galas, anniversaries, Mitzvahs, and other private celebrations. The company's team includes designers specializing in conceptual design, decor, interiors and graphics, as well as artisans specializing in lighting, carpentry, sewing, painting and 3-D art production.
For more information about HMR Designs, please visit: hmrdesigns.com/capabilities/ and hmrdesigns.com/capability/floral/
About HMR Designs
Located on Goose Island, clients visit our design team at our boutique-style sales offices, which are backed by a 100k sq foot production space. This location includes designated areas for all of our design and production capabilities, as well as a warehouse of custom furniture, props, and decor pieces, an expansive floral studio, and a sample studio for mock up events where we show it all off. With a core staff of nearly 55 and a diverse lineup of freelance artisans regularly in-house, HMR is always teeming with creative endeavors.
Contact Details:
Burt Rubenstein, Senior Event Designer
Phone: 773.782.0800 x317
Email: BurtR(at)hmrdesigns(dot)com
Fax: (773) 782-9998
1200 N North Branch Street
Chicago, IL 60642
Source: HMR Designs
###