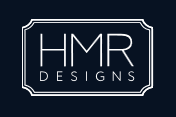 Chicago, IL (PRWEB) October 22, 2015
Representatives with HMR Designs announced that the company provided decor for an opulent pre-show dinner celebrating the opening of The Tempest at the Chicago Shakespeare Theater.
"Working with the Chicago Shakespeare Theater is always a pleasure," said David Epstein, corporate event director and spokesperson for HMR Designs. "We love the diversity of their offerings. They always have something different, and it's always something cool."
"The CST always allows HMR full creative license with the decor for their celebrations," Epstein said.
The exclusive dinner included around 150 guests in the lobby of Navy Pier's Shakespeare Theater. The acclaimed show, The Tempest: Magic Personified, plays through November 8. HMR Designs pairs up with the theater company multiple times annually. Epstein stressed that he always looks forward to what's next.
For more information about HMR Designs, please visit: hmrdesigns.com/capabilities/ and hmrdesigns.com/blog/
About HMR Designs
Located on Goose Island, clients visit our design team at our boutique-style sales offices, which are backed by a 100k sq foot production space. This location includes designated areas for all of our design and production capabilities, as well as a warehouse of custom furniture, props, and decor pieces, an expansive floral studio, and a sample studio for mock up events where we show it all off. With a core staff of nearly 55 and a diverse lineup of freelance artisans regularly in-house, HMR is always teeming with creative endeavors.
Contact Details:
Burt Rubenstein, Senior Event Designer
Phone: 773.782.0800 x317
Email: BurtR(at)hmrdesigns(dot)com
Fax: (773) 782-9998
1200 N North Branch Street
Chicago, IL 60642
Source: HMR Designs
###