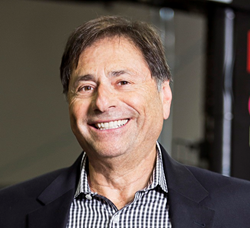 Atlanta, Georgia (PRWEB) October 29, 2015
Third-party logistics provider Amware Logistics (http://www.amwarelogistics.com) has appointed Harry Drajpuch Chief Operations Officer. He will be responsible for the performance of 10 Amware-operated warehouse fulfillment centers across the country, as well as transportation services.
Prior to Amware, Drajpuch was President and CEO at regional logistics provider, Weber Logistics, which operates 15 distribution centers and a large regional truckload fleet. Drajpuch also served as COO at third-party logistics provider, Kane Is Able, where he was responsible for warehousing and fleet operations, sales, strategic planning, human resources, technology and customer service. During his 30+ year career in logistics services, he also has held senior operations roles at Kuehne & Nagel and Con-Way.
Drajpuch has overseen a wide variety of logistics operations, including eCommerce fulfillment, warehousing and distribution, reverse logistics, service parts distribution, cross docking, port services, and transportation operations. His experience extends across the CPG, food, pharmaceutical, computer/electronics and chemical sectors.
Drajpuch holds a Bachelor of Science degree in business administration from Pace University in New York.
About Amware
Amware simplifies product distribution by providing a single-source fulfillment solution, regardless of sales channel. Amware is the first third-party logistics provider to be equally adept at both business-to-business and business-to-consumer fulfillment. The company's national fulfillment warehouse network provides 1-3 day delivery to 98% of the U.S.