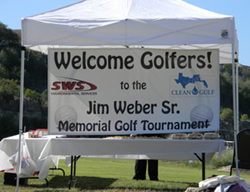 New Orleans, La (PRWEB) October 28, 2015
New Orleans, La - This year marks the 25th annual CLEAN GULF Conference and Exhibition at the Ernest N. Morial Convention Center November 10th-12th, 2015 in New Orleans, Louisiana. This conference brings in some of the biggest players in the environmental industry to explore new thoughts and ideas along with best practices within the different areas of oil spill response & preparedness.
The SWS Environmental Services (SWS) team is a proud sponsor of CLEAN GULF and will be on hand exhibiting as well as greeting clients, answering questions, and discussing oil spill response services. SWS will have senior executive, operations, sales and marketing staff in attendance.
CLEAN GULF covers spill preparedness and response topics for the exploration & production, transportation, and storage of oil & hazardous materials. It provides a forum for responders, operators, regulators, equipment providers and environmental groups to openly discuss best practices and lessons-learned. Due to the growth in crude transportation by rail and pipeline, the CLEAN GULF agenda will host a new track focused on inland preparedness and response. The agenda was developed by an Advisory Committee, which includes SWS' CEO, Jim Weber; representing State and Federal government, industry and the non-profit partners in spill preparedness and response.
Prior to the start of the conference, on November 9th, 2015, SWS is also sponsoring the annual Jim Weber, Sr. Memorial Golf Tournament at the Lakewood Golf Club in New Orleans, Louisiana. All proceeds from this year's charity golf tournament will go to the American Cancer Society in memory of Jim Weber, Sr. For more information and to register, visit the golf tournament page.
About SWS Environmental Services:
SWS Environmental Services is one of the largest, most diverse, and strategically positioned environmental services companies in the United States. Fully staffed service centers operating from 29 locations across Alabama, Florida, Georgia, Kentucky, Louisiana, North Carolina, Ohio, Tennessee, and Texas, are equipped and ready to respond 24 hours a day, 7 days a week. The company has been providing comprehensive emergency spill response, industrial services, site remediation, and waste management services for a multitude of industries, including utility companies, government agencies and military operations for more than 30 years.