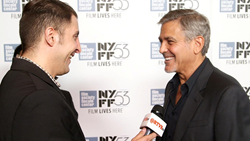 "Behind the Velvet Rope now has the ability to reach over 30 million viewers monthly in a demographic that is highly desired by advertisers and sponsors."
New York, NY (PRWEB) October 21, 2015
In their continuing partnership with ZONZIA MEDIA, Inc. (ZONX), a new over-the-top (OTT) streaming media company, M Squared Entertainment announced that its show Behind the Velvet Rope has launched on the Zonzia Linear channel and VOD in national branded hotels throughout the U.S. The show will also be seen in 27 million households through cable providers Comcast, Dish Network and Verizon FiOS.
Behind The Velvet Rope, hosted by Arthur Kade, is the all-access entertainment destination which brings consumers up-close and personal with celebrities through red carpet and in-studio interviews. Each episode features prominent celebrities from the worlds of film, music, TV, fashion, sports, theater and publishing. Already considered one of the preeminent celebrity interview shows in entertainment media today, host Arthur Kade has interviewed some of the industry's most revered and iconic names such as Meryl Streep, George Clooney and Leonardo DiCaprio.
"We are thrilled to be partnering with Zonzia Media to distribute our exclusive celebrity content across their multi-platform network," says M Squared Entertainment CEO and Behind the Velvet Rope Executive Producer Tom Molen, "Behind the Velvet Rope now has the ability to reach over 30 million viewers monthly in a demographic that is highly desired by advertisers and sponsors."
About M Squared Entertainment
M Squared Entertainment is a digital new media company founded by Tom Molen with a singular mission: to leverage and maximize the new paradigm in content creation and distribution. M Squared Entertainment's long and short form content is optimized for consumption across mobile, tablets and on-demand platforms. For more information visit http://www.BehindTheVelvetRope.tv
About Zonzia Media
ZONZIA MEDIA, Inc. (ZONX) is an over-the-top (OTT) streaming media company that delivers entertainment content to consumers. Zonzia plans to distribute original programming, TV series, movies, independent films, documentaries, and live events through its subscription video-on-demand (SVOD) hybrid channel which will be accessible over most connected devices. Zonzia has secured VOD carriage across Comcast, Dish Network and Verizon FiOS currently reaching 27.5 million homes. The Zonzia channel is also available in hotel rooms across the U.S.For more information, please visit http://www.zonzia.com or http://www.zonziamedia.com.