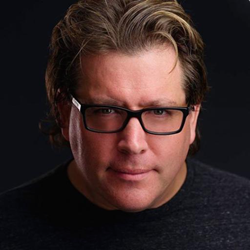 PISCATAWAY, N.J. (PRWEB) October 22, 2015
Since the time of Thomas Edison and Alexander Graham Bell, IEEE members have been turning their research and ideas into successful businesses. With "startup" culture at the heart of an increasing number of emerging technologies, IEEE has launched an initiative to provide a new public community focused on technology startups, young professionals, investors and venture capital organizations. The IEEE Entrepreneurship Exchange features articles, resource links, timely information and forward-looking commentary related to technology startups. IEEE is also introducing IEEE N3XT, a full day summit for tech startups as well as the investment and services community interested in technology entrepreneurs, to be held 14 November in Toronto, Ontario at the MaRS Innovation Centre.
The event will include well-known speakers and workshops such as:

Michael Hyatt, Co-founder and Executive Chairman of BlueCat; and a 2015 "Dragon" on CBC's Next Gen Den - Dragon's Den and a weekly Business News CBC Commentator;
Peter Shankman, serial entrepreneur and Founder of ShankMinds, a worldwide Business MasterMind Series, The Geek Factory Incubator and host of the Mistake Factory;
a Start-Up Pitch Bootcamp presented by The Founder Institute, with a pitch contest judged by Michael Hyatt;
and many more sessions and speakers.
By bringing together the technical entrepreneur community, this event will foster collaboration and innovation, as well as provide encouragement and skills-building to the entrepreneurs looking to make their mark. Through this event, IEEE is helping to inspire a dynamic community that not only supports young entrepreneurs, but one that looks forward by working to grow and empower careers in this space.
About IEEE
IEEE, the world's leading professional association for the advancement of technology serving over 400,000 members in more than 160 countries, provides authoritative thought leadership in areas ranging from aerospace systems, computers, and telecommunications to biomedical engineering, electric power, and consumer electronics.