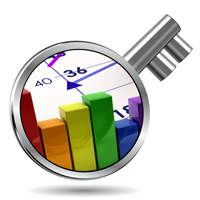 Our customers in payments and across industries verticals have a variety of use cases which require HSMs, often sourced from multiple vendors.
Eugene, Oregon (PRWEB) October 22, 2015
Prime Factors continues to show its leadership in the payments technology ecosystem with the latest release of HSM Surveyor, a unique application to collect performance data from cryptographic appliances which provides instantaneous and historical graphical views of their performance. HSM Surveyor now allows any organization with an HSM, regardless of the industry, a single view of their entire HSM estate.
"Our customers in payments and across industries verticals have a variety of use cases which require HSMs, often sourced from multiple vendors," says Prime Factors' Vice President, Pete Flagella. "The ability to have real-time and historical data at the touch of your finger, plus instantaneous alerting when a single HSM or your entire HSM estate becomes inoperable, has proven to be invaluable to our customers."
Whether the estate is one HSM or 101 HSMs, continuous performance monitoring helps prevent costly interruptions to business enterprises and provides a valuable data source for analysis, problem diagnosis and capacity planning.
HSM Surveyor is immediately available to monitor the activity of Thales eSecurity® payShield® 9000 HSMs, Thales eSecurity nShield®, Safenet Luna SA®, Safenet Luna EFT® and Atalla Ax160 NSP®.
"HSM Surveyor was designed to easily incorporate additional vendors," says Prime Factors' President/CEO Patrick Riley. "We recognize the HSM and the use of security software products, such as Bank Card Security Software (BCSS) and EncryptRIGHT from Prime Factors, provide a higher level of security in today's environment. Providing a real-time visual way to monitor the HSM's level of performance was necessary to saving time, money and capacity planning."
Enterprises that rely on hardware security modules have the first opportunity to see Prime Factors' new HSM Surveyor in a live webinar on Wednesday, November 11, 2015, at 1:00 PM Central. The webinar will offer the first look at how HSM Surveyor uniquely supports a multi-vendor HSM estate. Click here to register.
For more information, see http://www.primefactors.com/hsm-surveyor, contact the company at pfsales(at)primefactors(dot)com, or call (888) 963-6358.
About Prime Factors, http://www.primefactors.com
Prime Factors has focused solely on the cryptographic needs of data centers for over thirty years. It creates solutions that make information security professionals' jobs easier while anticipating the market's next data security challenges. Prime Factors' encryption, tokenization and key management products reflect those decades of experience, ensuring that their cryptographic integrity is fully complemented by simplified integration interfaces that reduce development cost and time-to-market. Customers can align a solution to their specific data protection goals, address regulatory compliance, and implement in less time than alternatives.