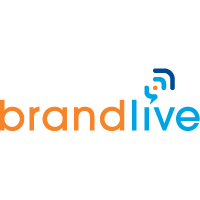 We improved our security for both content and users.
Portland, Ore. (PRWEB) October 22, 2015
Today Brandlive announced the Fall 2015 update of its web-based live interactive video platform that over 100 brands and retailers have relied on to host custom-branded live streaming video events for product training, marketing, and ecommerce.
Developed under the code name "Roadshow," the latest version of the software-as-a-service platform features improvements in the mobile viewing experience, viewer profiles, systems integration and content security.
"Conceptually we wanted viewers to be able to organize their Brandlive events into an interactive video destination and access it from anywhere," said Brandlive CEO Fritz Brumder. "We also wanted to be a good travel companion with our customer's other enterprise platforms on their road to live video success."
These priorities led to the creation of three key features in the new release:
1) An improved mobile viewing experience featuring a native iOS app and improved mobile browser design for other mobile operating systems;
2) Personalized viewer portal pages showing all past Brandlive events attended by the viewer, upcoming events of interest, a catalog of products viewed, and a list of previous comments questions and answers posted by the viewer during any Brandlive event;
3) A Brandlive API that allows customers to integrate Brandlive platform components into their own websites and enterprise applications. The first implementation of the API is a Salesforce integration module.
"Part of our Roadshow concept was that this be a safe journey for our customers," said Brandlive's Chief Technology Officer Scott Harrah. "So we improved our security for both content and viewers."
Top brands and retailers often use the Brandlive platform to train internal staff on new products. Because these products are not on the market yet, the platform is secure in order to protect proprietary information. In addition to password protection and IP address locking, new features in this release include the ability to restrict user access by specific domain names.
For more information and to request a demo of the latest Brandlive platform release, visit http://yourbrandlive.com/Fall2015
About Brandlive, Inc.
Brandlive, Inc. provides a cloud-based live video + social + product merchandising platform embraced by major brands to conduct interactive online product training, marketing and eCommerce events. The innovative platform enables brands to scale their best product experts directly to global online audiences. Customers such as GoPro, Levi Strauss, adidas, REI, Pottery Barn, and Rockwell Tools use this solution to launch products, increase eCommerce sales, create innovative live marketing programs and conduct more cost-effective sales training. Brandlive, Inc., is based in Portland, Oregon, and can be found at http://www.yourbrandlive.com
###