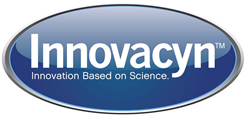 RIALTO, CA (PRWEB) October 21, 2015
Dr. Julie Gard of Auburn University College of Veterinary Medicine and Dr. Mindy Mayfield of Innovacyn will be on RFD-TV on October 22 at 9:00pm CST. They will be discussing a recent study done by Auburn University testing Vetericyn Plus® Pink Eye Spray. The study shows a significant reduction in pain scores, lesion size and no need for a withdrawal period for lactating cows.
According to the study, dairy calves receiving Vetericyn Plus Pink Eye Spray had an average 79.1% reduction in pain score by day 2. This was a 60.8% greater reduction in pain than seen in the control group given saline. Lesion size was also reduced significantly. By day 3, the lesion size was reduced by 85% compared to the control group.
Vetericyn Plus Pink Eye Spray contains no antibiotics. The Auburn University study found no measurable residues of Vetericyn Plus Pink Eye Spray in milk, serum, plasma, liver, muscle or fat which eliminates the need for withdrawal time for lactating cows and the need to trim edible tissues at slaughter of beef cattle.
About Vetericyn's Animal Health Products:
Vetericyn offers a dermal wound care line called Vetericyn Plus, intended for the management of skin abrasions, lacerations, minor irritations, cuts and intact skin on animals. It is safe for use on all animal species. Vetericyn Plus products contain advanced hypochlorous technology, an advanced cleansing solution, setting the stage for optimal healing conditions. In addition to its retail offering, the product line includes Vetericyn VF Plus for veterinarians and Super 7+ Navel Dip for newborn animal care. For more information, please visit their website: http://www.vetericyn.com.
About Innovacyn:
Since 2009, Innovacyn, Inc. has been a leader in creating innovative medical devices and solutions, driving advancements in the human and animal health industries. Innovacyn manufactures and markets Vetericyn®, Puracyn® Plus for human use, and Articyn®, a product for use in tattoo application and aftercare. Innovacyn is headquartered in Rialto, CA, USA where the company continues to grow its line of innovative products.