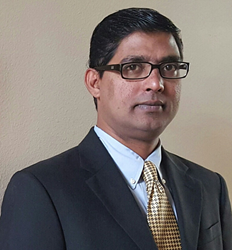 Redwood City, Calif. (PRWEB) October 23, 2015
App Orchid, Inc., a developer of cognitive computing apps powered by artificial intelligence, has announced the appointment of Ravi Bommakanti as VP, Solution Engineering and Innovation. Bommakanti will head pre-sales, customer solution delivery, and partner ecosystems. Other responsibilities will include solution engineering, product innovation and customer engagement.
"Ravi will be a strong addition to our leadership team," said App Orchid's CEO, Krishna Kumar. "His strong background in digital strategies and analytics, coupled with his proven track in pre-sales support, will be a tremendous asset for both our sales team and customers."
Ravi Bommakanti has over 20 years of experience in architecting and implementing complex software solutions and providing pre-sales support. Earlier in his career, he played a key role in establishing SAP NetWeaver practices at Intelligroup Inc., and SITA CORP.
Prior to joining App Orchid, Bommakanti was part of a team responsible for digital strategy at Cooper Industries, later acquired by Eaton Corporation, where he oversaw several implementations including content management, portal, analytics, access management and situational applications. His current interests include Big data, SAP HANA, Natural Language processing, real time analytics and IoT.
Bommakanti received a Master's degree in Mathematics from Osmania University in Hyderabad.
About App Orchid Inc.
App Orchid Inc. uses cognitive computing and next generation user experience as a means of providing multi-device apps across the enterprise value chain. Using ground-breaking data science, artificial intelligence and natural language interface, analysts can now develop powerful business apps and solutions with minimum IT oversight and governance. App Orchid has put together an expansive ecosystem of customers, partners, developers and innovators to help build intelligent Big-Data apps across enterprise functions. For more information, please visit http://www.apporchid.com
XXX