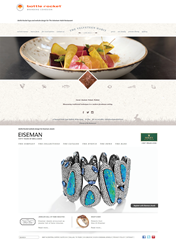 The Bottle Rocket team is comprised of great listeners who deliver world-class branding." -Tamerah Ringo Coppell Independent School District
Dallas, Texas (PRWEB) October 23, 2015
After creating thousands of world-class logos and corporate identities for companies around the globe, Bottle Rocket is pleased to announce a new logo and website for their own company. The new site focuses squarely on Bottle Rocket's key services:
Corporate Branding – Making a brand an experience. Bottle Rocket works with clients to create an overall brand experience – a magnetic identity that is unforgettable, easily recognizable and consistent across all channels, including:
Websites
Logo design
Brochures
Stationery
Packaging
Brand Cohesion – Bringing it all together. With the growing number of channels, platforms and devices, it's more important than ever to create seamless cohesion that reinforces your brand. Through consistency, identity, design and messaging, our strategies provide a clear focus for a competitive edge.
On-Point Messaging – Making it snappy. We know that when it comes to powerful messaging, we only have a few seconds to engage your audiences and invoke emotion. That's why we create finely crafted, succinct copy that embodies an authentic brand tone, tells a clear story and motivates target audiences to act.
Bottle Rocket's clients include national players like Autodesk, Deloitte, Hasbro, Lockheed Martin, Marriott International and NEC. Local clients include the Coppell Independent School District, Crescent Real Estate, Eiseman Jewels and the University of Texas at Arlington.
Samples of their work may be viewed at http://www.bottle-rocket.com.