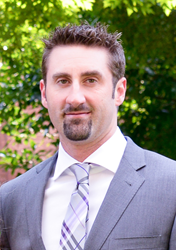 (PRWEB) October 22, 2015
Matthew Alexander, a licensed real estate agent in the Charlotte, North Carolina, market, has joined the prestigious Haute Living Real Estate Network.
The Haute Living Real Estate Network (HLRN) of Hauteresidence.com is proud to recognize Matthew Alexander as a prominent real estate professional and the network's newest partner. HLRN unites a distinguished collective of leading real estate agents and brokers, highlighting the most extravagant properties in leading markets around the globe for affluent buyers, sellers, and real estate enthusiasts.
About Matthew Alexander:
A native of Charlotte, North Carolina, Matthew Alexander has been working in the real estate industry since 2001.
Matthew spent four years as the sales and marketing manager of a regional home builder. He gained experience with custom home design as well as production home construction and managed a sales team of over 15 agents in nine neighborhoods. During his tenure, sales increased from 60 homes sold per year in 2004 to 145 homes sold in 2007.
Prior to joining Premier Sotheby's International Realty, Matthew was broker-in-charge of Ready 4 Sale Realty and managing partner of Ready 4 Sale Construction, LLC, a North Carolina general contracting company that focuses on high-end renovations and new construction.
Matthew has more than $225 million in closed brokerage transactions in his career. He enjoys representing U.S. and international buyers and sellers. His experience in investments, construction, and land acquisition and development make him a versatile and knowledgeable asset to his clients. He holds broker licenses in both North Carolina and South Carolina.
To learn more, visit Matthew Alexander's Haute Residence profile: http://www.hauteresidence.com/member/matthew-alexander
About Haute Living Real Estate Network (HLRN):
Haute Living Real Estate Network (HLRN) of Hauteresidence.com offers readers the most prominent directory of experienced realtors, brokers and luxury listings, and HLRN has grown to be the number one source for real estate news, residential developments, celebrity real estate news and more. Seeking an experienced interior designer? Hauteresidence.com is also home to Haute Design Network (HDN), a collective of celebrated interior designers that will help you decorate your new home or stage an active listing.
Access all of this information and more by visiting: http://www.hauteresidence.com