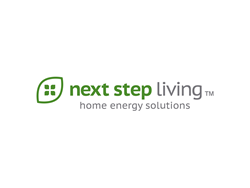 Boston, MA (PRWEB) October 22, 2015
Next Step Living and Sears are partnering on a new energy- and money-saving program to help homeowners transition their inefficient home appliances to new ENERGY STAR®-rated ones. The program, which soft launches on Oct. 27, national ENERGY STAR Day, will help Massachusetts homeowners take advantage of Mass Save® utility rebates as well as offer discounts on ENERGY STAR-certified appliances.
To participate, customers sign up for a Mass Save® Home Energy Services Assessment conducted by Next Step Living. This gives them a complete view of all potential energy-saving areas in their home, including inefficient appliances. Once completed, they become eligible for discounts on select Sears ENERGY STAR®, Kenmore brand appliances, including refrigerators, dishwashers, washers and dryers, window air conditioner units and air purifiers. Homeowners will receive instructions on how to take advantage of these rebates both online and through instructional packets. The pilot program will kick off with select homeowners on Oct. 27, and once completed, every homeowner who has a home energy assessment with Next Step Living will gain access to discounted energy-efficient appliances.
"Our partnership with a trusted home brand such as Sears gives homeowners even more opportunity to reduce their energy consumption, and cut utility costs as we get ready for another long cold season," says Gabe Shapiro, vice president of Outreach Programs, Next Step Living. "By having a whole-home energy assessment from one of our advisors, homeowners will get the full picture on energy savings and can then make choices on upgrading to ENERGY STAR appliances as needed."
Customers will be able to easily purchase these appliances by calling a dedicated Sears customer service phone team. The specialists will help customers choose products and be on hand to answer any questions about the program or selected products as well as complete the payment. Applicable products are expected to be less than retail on average, with the minimum discount of $50 per product. (Higher discounts may be seen for big-ticket items such as refrigerators.)
"We chose to partner with Next Step Living as the leading provider of whole-home energy assessments in the region. The company is a natural fit for our program to reach out to more energy-conscious homeowners and provide incentives for reducing residential energy consumption," said District Manager of Sears Commercial Peter Bindelglass.
Appliance energy efficiency has made great strides over the past few decades. For example, replacing a refrigerator made in the 1980s with an ENERGY STAR certified refrigerator could save a homeowner nearly $1,000 over five years. Savings will vary dependent on refrigerator model, size and design, but a consumer can expect a newer model to annually cost about $60 to run. "By moving to the most energy efficient appliances, consumers can see a significant reduction in energy use and cost," said Bindelglass. "We're excited to offer ENERGY STAR appliances under market price to help cut costs for easy adoption of sustainable habits."
To sign up for a home energy assessment, customers can go to NextStepLiving.com/SearsNSL and they can find more energy-saving tips at NextStepLiving.com/Blog.
Next Step Living Energy Reduction to Date:

More than 115,000 customers served
More than $50 million in energy costs saved
More than 120,000 tons of CO2 offset
More than 25,000 cars off the road
About Next Step Living
One of the fastest-growing companies in the country, Next Step Living is a leading provider of energy solutions in the Northeast. With its cornerstone top-to-bottom home energy assessment to identify ways to save money and energy, Next Step Living and its expanding portfolio of energy-saving solutions makes it easy to take immediate action towards living more sustainably, affordably and comfortably. Headquartered in Boston's Innovation District, the Next Step Living team is at the forefront of a more sustainable future. Please visit NextStepLiving.com for more information.