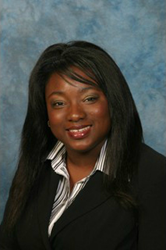 NAWMBA is thrilled to have Trident as a new educational partner, creating added opportunities for members to pursue additional higher education degrees... - Lacey Huszcza, President, MBA Women Los Angeles
Cypress, CA (PRWEB) October 22, 2015
Trident University International (Trident) is proud to announce a partnership with MBA Women Los Angeles, a professional chapter of the National Association of Women MBAs (NAWMBA). Starting this month, the collaboration will see faculty and staff from Trident share their professional insights across a series of professional networking events.
Dr. Bernice B. Rumala, Program Director of the Ph.D. in Health Sciences program, will be the first guest speaker representing Trident. She is scheduled to present on Thursday, October 22nd at Farmshop in Santa Monica, covering the topic of "Women and Negotiations: Societal Biases and Our Own Fears."
Additional Trident-led presentations will occur throughout the autumn at the ConnectBreakfast, After5 Mixers, board meetings, and other NAWMBA events.
"NAWMBA is thrilled to have Trident as a new educational partner, creating added opportunities for members to pursue additional higher education degrees and also to participate in professional development opportunities led by Trident University International's excellent faculty members. At our Los Angeles chapter, MBA Women LA, we are particularly excited to have these extraordinary faculty members as speakers and facilitators throughout our professional development events. I encourage members to take advantage of access to these faculty members, the upcoming webinars and the tuition savings offered by Trident University International," said Lacey Huszcza, President, MBA Women Los Angeles
Dr. Scott Amundsen, Trident's Vice Provost for Academic Partnerships & Dean of University Studies, recently attended an NAWMBA board meeting to provide a high level summary of this new partnership, explain the importance of regional accreditation over national accreditation, and the high caliber of faculty at Trident.
NAWMBA is a not-for-profit organization dedicated to empowering female business professionals, to assisting women into leadership positions in business, and to enhancing the diversity of the workforce worldwide. They serve four related client groups: female MBA students, female business professionals, and MBA-level entrepreneurs, universities and corporate partners.
MBA Women Los Angeles includes members who reside and work in greater Los Angeles and Orange County.
Trident University, a leading 100% online post-secondary institution that offers degrees at the bachelor's, master's, and doctorate levels, is committed to its community of adult learners and over 28,000 alumni. Founded in 1998, the University is regionally accredited by the Western Association of Schools and Colleges (WASC) Senior College and University Commission.
For any media inquiries, please contact Daniel Sloan at daniel.sloan(at)trident(dot)edu.
About Trident University
Founded in 1998, Trident University International (Trident) is a leading online postsecondary university serving adult learners. Trident developed the Trident Learning Model, which employs case-based learning in an online setting to teach real-world relevant critical thinking skills to enhance the lives and careers of students. Trident offers high-quality bachelors, masters, and doctoral degree programs, led by a qualified faculty team, over 80% of who have doctoral degrees. Visit http://www.trident.edu, Trident's Facebook page, or call at (855) 290-0290 to learn more about Trident's wide range of bachelor's, master's, and doctoral programs.