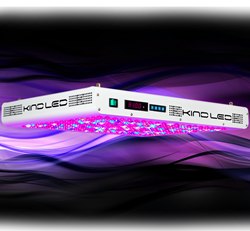 This will be the first trade show Kind LED will be attending since the growing company had won the prestigious STASH Award for Best LED Grow Light
Santa Rosa, CA (PRWEB) October 23, 2015
Kind LED grow lights will be showcasing the K3 and K5 Series lights at the much anticipated indoor growing expo this fall. With all of their success at the last Maximum Yield show, the company seeks to gain even more publicity in October on the east coast.
Less than 50 days and counting until the industries' top indoor growing companies all converge at the next Maximum Yield Indoor Gardening Expo. The event takes place at the John B Hynes Veterans Memorial Convention Center in Boston on October 24th and 25th. Kind LED will be shining bright again at the Indoor Garden Expo this year. This will be the first trade show Kind LED will be attending since the growing company had won the prestigious STASH Award for Best LED Grow Light. The award has already brought much exposure to this already well recognized and top selling LED brand of grow lights.
The crowds will be sure to gather around to "ooo and ahhh" at the high performance grow lights. But don't get too mesmerized by the attractive 12 band spectrum emitted by these LEDs. This year's Maximum Yield expo will host well over 100 exhibitors, offer interactive displays and educational grow seminars, as well. Saturday is a day dedicated to those who work in the indoor growing and hydroponic industries. This allows time for the exhibitors and industry professional to network and interact. Sunday is open to the public and industry. There will be plenty to see and do at this year's Boston expo, but don't miss the chance to see Kind LED grow lights in action and talk with their knowledgeable staff to see why the lights are the best-selling LED lights in the US.