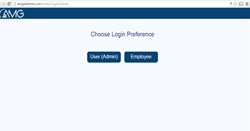 AMGtime continues to add user-friendly enhancements.
Los Angeles, CA (PRWEB) October 23, 2015
Known for their innovative time and attendance products, software, and dedication to customer service, AMGtime continues to add user-friendly enhancements in its time clock systems.
Based in Los Angeles, the company offers a comprehensive range of time attendance solutions designed to meet the specific needs of its clients. By adding new features to its time clock systems, AMG facilitates companies to gain more control of their employee time and attendance while allowing them the level of customization they need.
The user-friendly enhancements have been designed to help companies gain useful insight about their business operations and processes such as the productivity of labor force, guidelines for overtime and other useful information, in addition to helping them keep a track of the daily attendance of their employees. These enhancements will positively affect anyone who uses AMGtime's attendance systems.
The newly added features include:

Single Login on AMGwebtime and AMGtime Mobile – To make it easy for administrative users, suppliers and managers to switch to an employee view easily from admin view, a new feature has been added. Using this feature, managers will be able to login from a single account and switch between both views as needed.
Partner Portal for AMG Web – The feature has been added to help AMGtime's partners including Payroll providers to manage multiple customers from a single portal with one login.
These two features are available to all AMGtime's web subscribers, current and prospective.
Addition of Payroll Exports – New payroll exports have also been added amongst these included ADP e-time, Spectrum and Quickbooks 2014. The company's solutions now support over 90 payroll exports.
User-Interface Enhancements – The timecard report is the most popular report, so AMGtime continues to enhance it visually aiming to achieve more ease of use.
These two features are available to all of AMGtime's current and prospective customers.
Talking about these enhancements, the company spokesperson said, "We are always thinking of making our systems user-friendly. These enhancements are put into place to make it easier for all our users – employees and managers to use the system. As we grow and expand, we want to continuously improve our systems with ease of use in mind."
To learn more about the company and its time attendance products, visit http://amgtime.com/
About the Company
With more than 20 years of experience, AMGtime is a national leader in time attendance products, services and products. This innovative Los-Angeles company has a passion for offering employers advanced time attendance systems that boost the efficiency and accuracy of time and payroll records and facilitate our customers to select the best solution to meet their needs.
Time attendance solutions from AMG will not only help you manage your employee and attendance system but also facilitate you to focus your organizational resources where they should be – on managing your business.