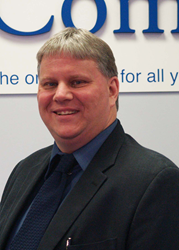 We are able to leverage broad customization knowledge and apply it to the key features that forensic workstations perform well.
CHICAGO (PRWEB) October 22, 2015
Ace Technology Partners, one of the most respected forensic computer workstation providers in the U.S., just announced a series of recent orders from the Pentagon, IRS, Securities and Exchange Commission, and the New York State Troopers. All of the orders were fulfilled by the company's affiliate Ace Computers.
Ace Technology Partners' forensic workstations are designed to efficiently and effectively collect and preserve data involving civil and criminal areas such as financial fraud, trade secret violations, classified information infringement, and drug trafficking. The company is currently working on a highly customized forensic workstation for the Department of the Interior.
There are many hardware and software features that the company typically customizes—the most important being the write-blockers, which are critical for preserving a chain of evidence that will hold up in court. Ace Technology Partners CEO John Samborski said, "As cybercrime gets more focused we are seeing a wider range of customer segments. The product evolves with the technology—for example it can now process data faster." The company works with custom software vendors and can ship workstations with software installed.
Ace Technology Partners has been building custom technology for sensitive applications in the public sector for more than 30 years. This continues to give them a significant edge with forensic workstations—which are always customized and nearly always used to process sensitive information. "We are able to leverage broad customization knowledge and apply it to the key features that forensic workstations perform well," Samborski said. "This also means that we have a large portfolio of component resources that allows us to maintain very aggressive pricing. The best way to put it is value—a quality product at a decent price."
Ace Technology Partners will be showcasing its forensic computer workstations at the International Association of Chiefs of Police (IACP) Annual Conference Oct. 22-27 at Chicago's McCormick Place West (Booth 2501 near the entrance). The IACP Annual Conference and Exposition is the largest and most important law enforcement event of the year.
Acknowledged as one of the best custom technology resellers in the U.S., Ace Technology Partners currently holds the following contracts: NETCENTS 2, SEWP V, and NASPO ValuePoint (formerly WSCA). It is a Woman-Owned Small Business operating in both the public sector and commercial sector. Channel partners include Intel, Supermicro, NVIDIA, Mellanox and Samsung among others. The company has been an industry leader since 1983. In addition to some of the finest academic institutions in the U.S., long-term clients include the U.S. Department of Energy and the U.S. Department of Defense. Its principal, recognized industry expert John Samborski, is an alumnus of Intel's prestigious board of advisors. In addition to its Greater Chicago headquarters, Ace Technology Partners has locations in New Jersey, Pennsylvania, Arizona, and Virginia. To contact Ace Technology Partners, call 1-877-223-2667 or 1-847-952-6900 or visit http://www.acetechpartners.com.
###