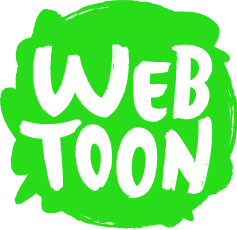 Los Angeles, CA (PRWEB) October 22, 2015
LINE Webtoon, the popular digital comics publisher pioneering the distribution and consumption of comics worldwide announced today the debut of Cyko KO, the first US title to employ its revolutionary FX Toon technology. Created by Rob Feldman, Cyko KO (pronounced PSYCHO-KAY-O) is a fun, sci-fi adventure featuring a rebellious stunt motorcyclist forced to protect a very distant SuperEarth from giant monsters and the evil Baron Diablo! Its debut ushers in FX Toon technology, which incorporates sound and motion into the digital comic format to provide a completely unique reading experience. Fans can read the first three chapters of Cyko KO now here.
Granted the power of enormous growth and a motorcycle that can change into his weapon of choice, rebellious stunt motorcyclist Cyko KO, along with his sidekick Peachy Keen and their pet Meemop, is the only one who can protect the colonies of SuperEarth from giant monsters! Follow Cyko KO as he tries to adapt to his new world, his new life and his new duties as the one and only Super Earth Battle Defender---and still make it home in time for a wicked game of pinball!
Cyko KO uses FX Toon to advance the story and bring a sense of speed while enhancing the comedic beats throughout the series. It follows the debut of thriller anthology Chiller, available to read here. Already the center of comics conversation in Korea, China and Taiwan, Chiller is a collection of suspenseful comics published twice weekly and focusing on a different thrilling plotline, often drawing on the idea that any of these terrifying situations could happen to you. The comics are enriched by immersive special effects and eerie soundtracks that play to enhance the suspense as the reader scrolls through the chilling tale, offering a brand new comic experience that truly amplifies the fright factor.
"I'm an animator and a comic book creator and FX Toon blends both these worlds seamlessly providing me with a new creative platform to tell stories I think audiences will love," said Feldman. "Cyko KO is a throwback to the Hanna Barbara and Filmation cartoons of the '70s and '80s, with a bit of Adult Swim humor sprinkled in, and I'm able to capture some of what made those series so memorable in this format."
"Cyko KO with its fast-spaced speed and action, along with quick hitting humor is the perfect story to showcase our FX Toon technology," said JunKoo Kim, Founder and Head of LINE Webtoon. "We are looking forward to introducing more titles that use this technology and offer it to creators who want to expand the scope of their storytelling in unique ways."
Already a huge success for more than 10 years in Korea, LINE Webtoon launched in the U.S. in 2014, and is rapidly expanding with the onboarding of new artists, partners, expansion of ways to interact with the content, and much more.
Fans can dive into Cyko KO now by visiting http://www.webtoons.com. To download the official LINE Webtoon app, visit the Apple App Store and Google Play.
About LINE Webtoon:
LINE Webtoon is a popular digital comic service available on smartphones, tablets and web browsers, launched by NAVER, Korea's top search portal. Pioneering distribution and consumption of digital comics worldwide, LINE Webtoon is taking the comic experience to the next level by providing readers with daily curated content from around the globe, and giving creators an intuitive platform designed to help them easily publish and publicize their own original content.
http://www.webtoons.com
ABOUT NAVER:
NAVER Corporation is Korea's premier Internet company, operating the nation's top search portal 'NAVER.' NAVER was launched in June 1999 and has since stood at the forefront of the growth of Korea's search service. NAVER has introduced many innovative search services over the years, such as 'Comprehensive Search,' 'Knowledge iN,' and 'Real-time Rising Keyword.' In addition, since releasing the 'NAVER' application, NAVER has launched applications for a wide variety of services. NAVER offers innovative mobile services for the global market, including the mobile messenger LINE through LINE Corporation, NAVER's subsidiary. NAVER launched the Webtoon service in June 2004 in Korea and has pioneered distribution and consumption of webtoons, also known as digital comics. The service receives more than 6 million hits per day from unique visitors and has accumulated more than 30 billion chapters of comics read. NAVER launched the LINE Webtoon service worldwide on July 2, 2014.
http://www.navercorp.com/en