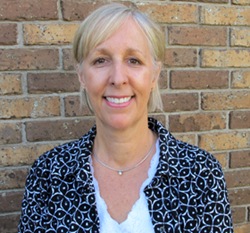 Fridley, MN (PRWEB) October 22, 2015
To recognize Dental Hygiene Month this October, Dr. Lisa Murray with Moore Lake Dental is educating area residents on the dangers and symptoms of gum disease in Fridley, MN. While many are unaware of the signals of gum disease, such as bleeding gums while flossing, it is a serious infection that warrants treatment. Dr. Murray urges patients to take control of their oral health, and is proud to offer a minimally invasive laser treatment with the BIOLASE WaterLase iPlus™, which eliminates harmful bacteria without the pain and discomfort associated with traditional methods.
Periodontal disease is caused by a severe infection in the gums. It starts as gingivitis, and then progresses to periodontal disease and periodontitis. If left untreated, the gum disease can result in serious damage to the gums and bones within the jaw structure, causing permanent tooth loss and even disfigurement of the face due to bone deterioration. Unfortunately, a lack of oral hygiene is not always to blame for bleeding gums and gingivitis. Smokers, women with hormonal changes, and genetics can all contribute to the formation of gingivitis. However, proper oral hygiene is the best tool to both prevent and treat the condition. To prevent the condition from progressing into a more detrimental stage, once it has already initiated, patients must receive proper treatment.
Traditional gum disease treatment usually requires deep cleaning, including scaling and root planning, periodontal pocket reduction surgery, or even bone or tissue grafts. These are all very invasive and may involve extensive healing times. The BIOLASE WaterLase iPlus™ is an alternative treatment for gum disease in Fridley, MN, so patients have no need to be concerned about the traditional pain associated with these procedures. The laser works by exciting the water particles within the tooth, as well as other soft tissues of the mouth, creating hydration in the area being cut, allowing the laser to remove bone and soft tissue with less friction, thus creating only minimal discomfort.
Those who suffer from bleeding gums or gum disease in Fidley, MN, can visit Dr. Murray's website for additional information on Dental Hygiene Month and the BIOLASE WaterLase iPlus™.
About the Doctor
Moore Lake Dental is a general practice offering personalized care for patients in Fridley, MN. Dr. Lisa Murray is passionate about dentistry and strives to offer her patients the latest in dental technologies and services. Dr. Murray earned her dental degree from the University of Minnesota and has participated in the 21 Century Study Club and the Metro Women's Study Club. In addition, she is an active member of the American Dental Association, the Minnesota Dental Association and the World Clinical Laser Institute. To learn more about the services offered at Moore Lake Dental, please visit their website at http://www.moorelakedental.com or call (763) 571-5497.