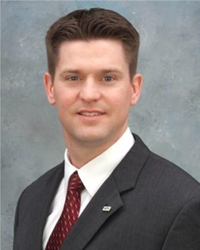 Len's senior project management experience and understanding of market trends and challenges solidly positions him for effective leadership with our clients and employees
TAMPA, Fla. (PRWEB) October 23, 2015
Len Becker, PE, vice president, assumes the role of HNTB Corporation's West Florida office leader, based in Tampa. He leads four offices, two traffic management centers and 100 professionals who serve the firm's multi-disciplinary transportation infrastructure practice through delivery of services to highway, aviation, transit, municipal and utility clients in Florida's Northwest and West Central regions.
"Len's senior project management experience and understanding of market trends and challenges solidly positions him for effective leadership with our clients and employees," said Charlie Herndon, PE, HNTB Florida District Leader and senior vice president. "With Len's oversight, the firm looks forward to delivering solutions to improve mobility through advanced highway technology and innovative financing options to help clients solve pressing transportation challenges."
Becker, formerly HNTB's Michigan office leader, also leads the firm's Partners Program, a coaching initiative that supports the growth of small, local consulting firms, and HNTB's investment in emerging talent through STEM outreach at all levels of education.
In 2013, Becker was named "Living the HNTB Vision" award winner—one of the firm's most prestigious honors. The annual award recognizes the HNTB officer who best exemplifies the values and philosophy that guide the firm known as the HNTB Vision.
Becker earned a Master of Science and Bachelor of Science in civil engineering from Michigan State University-East Lansing.
In West Florida, HNTB serves the Florida Department of Transportation, Tampa International Airport, Tampa Hillsborough Expressway Authority and currently is working on, or has been involved with, some of the most high-profile projects including completion of the master plan at Tampa International Airport, Lee Roy Selmon Crosstown Expressway reversible express lanes and vehicle test bed, and assisting FDOT Central office with its automated vehicles support contract.
About HNTB
HNTB Corporation is an employee-owned infrastructure solutions firm serving public and private owners and construction contractors. Celebrating more than a century of service in the U.S. and 60 years in Florida, HNTB continues to grow in size and service offerings to clients from 13 offices, currently employing approximately 380 full-time professionals in the state. HNTB understands the life cycle of infrastructure and addresses clients' most complex technical, financial and operational challenges. Professionals nationwide deliver a full range of infrastructure-related services, including award-winning planning, design, program management and construction management. For more information, visit http://www.hntb.com.