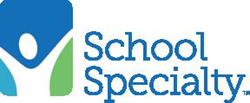 RENO, Nevada (PRWEB) October 22, 2015
Today at the National Science Teachers Association (NSTA) 2015 area conference, Delta Education, part of the School Specialty family of brands, is giving science teachers from across the country a first look at Full Option Science System™ Next Generation™, the leading active-learning science program in the United States. Developed at the Lawrence Hall of Science at the University of California, Berkeley, and published by Delta Education, the FOSS® Curriculum for elementary school students is the first research-based program to reflect the national vision described in A Framework for K-12 Science Education: Practices, Crosscutting Concepts, and Core Ideas (National Research Council, 2012) and refined in the Next Generation Science Standards (NGSS).
"The Next Generation edition of FOSS has received an outstanding response from educators in schools and districts all across the county, so we are pleased to announce the full availability of this exciting program," said Bodie Marx, senior vice president of sales and product development for School Specialty Curriculum. "As the need for students prepared to pursue careers in science and technology escalates, it is critical that we continue to provide educators with powerful and innovative instructional materials designed to develop the skills students need to prepare for college and career readiness."
Linda De Lucchi, co-founder and lead developer of FOSS at the Lawrence Hall of Science, said the core values of the FOSS program encourage lifelong learning.
"A foundational FOSS belief is that students learn science best by actually doing science," said De Lucchi. "FOSS encourages critical-thinking skills by piquing students' natural curiosity and engaging their analytical skills. We challenge them to ask probing questions and go deeper into the content in order to motivate students to become independent thinkers and problem-solvers, skills that will serve them well as they advance with their science studies."
FOSS Next Generation is an active learning science program for grades K-5, with modules featuring comprehensive teacher support materials, informative student books, class access to online multimedia, and durable student equipment. The full program includes 18 modules with three modules per grade focused on life, earth, and physical science and many opportunities for integrating engineering. The FOSS program seamlessly blends engaging, hands-on science investigations with science writing, language development strategies, reading in informational texts, online technology, outdoor experiences, and research-based formative assessment strategies. This multi-modal combination promotes the construction of increasingly complex understanding of science concepts over time.
In addition to Reno, (Delta Education Booth # 520), FOSS Next Generation will be featured at 2015 NSTA area conferences in Philadelphia (November 12-14) and Kansas City, Missouri, (December 3-5).
For more information about FOSS Next Generation, visit http://www.deltaeducation.com/fossng
FOSS program results are available online at http://www.deltaeducation.com/foss/results-testimonials
The Delta Education brand is owned by School Specialty, Inc.
About School Specialty, Inc.®
School Specialty is a leading distributor of innovative and proprietary products, programs and services to the education marketplace. The Company designs, develops, and provides educators with the latest and very best school supplies, furniture and both curriculum and supplemental learning resources. Working in collaboration with educators, School Specialty reaches beyond the scope of textbooks to help teachers, guidance counselors and school administrators ensure that every student reaches his or her full potential. For more information about School Specialty, visit http://www.schoolspecialty.com.
Delta Education, part of School Specialty's family of brands, delivers the best of hands-on, inquiry-based science education to K-8 students. Trusted products from Delta Education include FOSS, Delta Science Modules (DSM) and engaging informational texts including Delta Science Content Readers. For more information about Delta Education, visit http://www.deltaeducation.com.