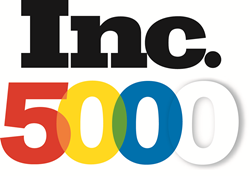 I am extremely proud of what we have accomplished, but this is just the beginning. With such a tenacious team and unique business model, I can't wait to see what the future holds
Jacksonville, Florida (PRWEB) October 26, 2015
Member Benefits was recently recognized as one of America's fastest-growing businesses as it debuted on the Inc. 5000, the annual ranking of the 5000 fastest-growing private companies in the United States by Inc. Magazine. Receiving one of the most prestigious awards in business, the company boasted a 212% growth rate over the past three years and ranked #1871 overall in its first time on the list. Also noteworthy, Member Benefits was ranked at #19 on the list in the insurance sector.
Member Benefits, a leading insurance organization and third party administrator, operates a market-leading private benefits exchange designed for association programs, franchises, and businesses across the U.S. Its primary offering is an online benefits store that is revolutionizing the way associations provide member benefits and changing the way employers and employees buy benefits. Member Benefits' model can help businesses save an average of 15-25% on their health care costs in the first year while giving their employees more options to create personalized benefits packages.
"I am extremely proud of what we have accomplished, but this is just the beginning. With such a tenacious team and unique business model, I can't wait to see what the future holds" said Earl "Chip" Trefry Jr., CEO of Member Benefits.
Member Benefits recent success has attributed to attracting several new association clients including The Missouri Bar, Florida Medical Association, and Florida Retail Federation to add to its client base of state bar, medical, CPA and other association clientele.
About Member Benefits:
Member Benefits is a full-service insurance and benefits third party administrator specializing in the design, marketing, and administration of employer group and professional association member benefits programs. Member Benefits operates in many states with locations in Jacksonville, FL and Austin, TX. For more information, visit http://www.memberbenefits.com