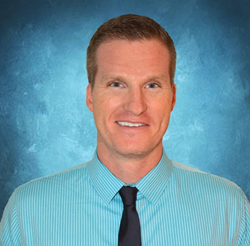 "Security leadership today needs to be mission driven and evolve on a continuous basis. Understanding the people and culture within which they work is necessary to build the trusted relationships critical to meet healthcare delivery and business goals."
Cranbury, NJ (PRWEB) October 22, 2015
BluePrint Healthcare IT President and CEO Vikas Khosla announced the appointment of Ryan Patrick, MBA, CISSP, CCSFP to Director of Security, Privacy and Compliance (SPAC). Patrick will lead HITRUST Common Security Framework (CSF) assessments and services as well as join in leading all of BluePrint's Information Security consulting services with covered healthcare entities and business associates.
BluePrint's Information Security services are based on guidance published by the Office of Civil Rights, HITRUST Common Security Framework, and emerging lessons learned from the OIG, oriented to today's healthcare business and operational requirements.
"Gone are the days of a snapshot assessment focused on controls in place," Patrick said. "Security leadership today needs to be mission driven and evolve on a continuous basis. Understanding the people and culture within which they work is necessary to build the trusted relationships critical to meet healthcare delivery and business goals," he shared. Patrick's 14 years of experience in all facets of security and information technology include military and healthcare environments.
In the private sector, Patrick worked for Memorial Sloan-Kettering Cancer Center and MetLife as a security analyst, where he gained a wealth of experience conducting risk assessments against HIPAA, ISO 27001, NIST 800-53 and PCI-DSS. Patrick is a HITRUST Certified CSF Practitioner (CCSFP), a Certified Information Systems Security Professional (CISSP) and earned his MBA from Norwich University.
Prior to joining BluePrint, Patrick served as the Deputy Chief Information Officer (CIO) for the New York State Division of Military and Naval Affairs where he led preparation for the Defense Information Systems Agency's (DISA) Command Cyber Readiness Inspection. His military service included deployment in Iraq as Tank Platoon Leader in the US Army.
Patrick will work alongside BluePrint's Senior Information Security Analyst Doug Vitale, CISSP, CCSFP Analyst and Director of Professional Services Mark Ferrari, MS, PMP, HCISPP on all SPAC engagements.
Khosla said, "The sharing and exchanging of medical information in today's environment of healthcare transformation, cyber threats and phishing expeditions pushes the boundaries of privacy and security of protected health information." "Combining their extensive information security experience," Kholsa continued, "with their military backgrounds (from tank platoon leader to commander of a missile silo), the SPAC team uses BluePrint's methodology to balance the need for ongoing vigilance and adherence to and enforcement of standards to ensure a secure environment within an evolving environment."
BluePrint is a recognized leader in healthcare IT security, privacy and compliance. Since its founding in 2003, BluePrint's SPAC services allow clients to leverage our domain expertise and proven methodologies to help develop, execute and manage their security, privacy, compliance and risk management programs. SPAC services include Vulnerability Assessment & Risk Analysis, HITRUST Consulting and Certification, Audit Readiness, Tabletop exercises and Virtual CISO.
About BluePrint Healthcare IT
BluePrint Healthcare IT helps healthcare organizations create secure, connected communities of care. Through its software platforms, security and healthcare transformation services, BluePrint supports health systems, health plans, providers and regional health initiatives in achieving the Triple Aim. A Microsoft Managed Partner since 2014, BluePrint's flagship software platform is Care Navigator™, which enables real-time, team-based care coordination, communication and engagement.