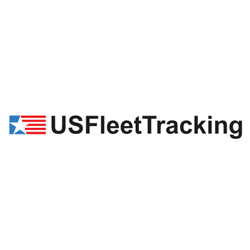 For ease and efficiency, the GPS tracker search feature on the map is fantastic.
Oklahoma City, Oklahoma (PRWEB) November 04, 2015
When fleet drivers are out in the field they need to know how to use the easiest GPS tracker features to optimize their time. Managers also need to be able to find their vehicles quickly on a live map. There are a lot of fantastic GPS tracker features managers can take advantage of in order to make their fleets run smoothly and more efficiently, but one of the greatest features to use is the search feature. US Fleet Tracking exposes how to obtain GPS tracker search data in seconds.
1.) Finding Devices Quickly: In the lower left corner of the map screen anyone can search anything and it only takes seconds for data to generate based on the search inquiry. For example, let's say managers need to find a specific driver or device on the map. All the manager needs to do is type in the name of said device and data will automatically pop up to show the vehicle icon related to that device. In a matter of seconds the device is found on the live map.
2.) Finding Places Easily: If a driver is out in the field and needs to have the vehicle serviced for repairs, the driver can use the search bar to locate a nearby maintenance shop. The data is pulled from Google immediately. Those shops that have store hours posted on Google will appear on the GPS tracker map as green dots. Closed shops will appear as red dots and gray dots are displayed when store hours are unknown. Yellow dots represent stores that are open now, but closing soon. The dots turn blue when the driver hovers over them; this makes it easy to see which location the driver is looking at. Most of the locations include website links, phone numbers and addresses to make it easier for drivers.
Users could utilize the individual control buttons, if desired, to get more specific about certain activities within the GPS tracker, but if quick data is needed right away then the search feature is the perfect feature. To avoid wasting time and using up fuel by driving around to places that may be further way, drivers can just make use of the search feature to get closer to a more suitable destination. For ease and efficiency, the GPS tracker search feature on the map is fantastic.
To view our GPS tracker selection please click here.