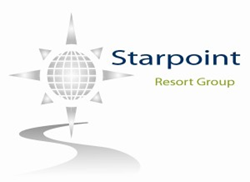 Becoming a member of PACE now allows Starpoint Resort Group to engage valued customers on a totally new level.
Las Vegas, Nevada (PRWEB) October 24, 2015
Leading vacation lodging provider, Starpoint Resort Group, recently joined the Professional Association for Customer Engagement (PACE). This latest move, spearheaded by SVP of Marketing and Business Strategy, Jim Danz, clearly shows the firm's commitment to customer satisfaction through exceptional service. Representatives of Starpoint Resort Group also attended the 2015 PACE Washington TCPA Summit in September.
Joining PACE is one way Starpoint Resort Group illustrates its devotion to clientele. This longtime champion of customers' needs wanted to go a step further by becoming a member of this highly recognized trade organization. The membership now helps solidify Starpoint Resort Group's dedication to clients who seek lodging services.
PACE is a nonprofit organization committed to empowering companies so they may freely and effectively communicate with their customers using various outlets that may include social media, email and texting. Membership extends across the globe and fosters networking for the benefit of all parties involved. PACE offers seminars, chapter events, webinars and a national summit all to promote involvement. Starpoint Resort Group is one of the many companies who use the offerings of PACE to expand their business while maintaining high standards for their customers.
Attending the 2015 TCPA Washington Summit is another recent highlight for Starpoint Resort Group. Held in September, this event placed the spotlight on staying current on all matters related to managing risks and protecting customers. FCC Commissioner, Michael O'Rielly, addressed attendees about thoughtfully adhering to compliance regulations while successfully conducting business.
Jim Danz of Starpoint Resort Group sits on the National Board of Directors for PACE where he works with other like-minded professionals to advance relations within the contact center industry. He also chairs the PACE Political Action Committee (PAC), known as PACE-PAC. This group raises funds and awareness to better support political candidates who impact the industry.
Becoming a member of PACE now allows Starpoint Resort Group to engage valued customers on a totally new level. Representatives of this firm are optimistic about using the available resources to push the envelope when it comes to enhancing client experiences. Understanding the most current changes in this field can help Starpoint Resort Group remain compliant without compromising the needs of the client.
http://starpointresortgroup.com/
###
Phone: (866) 654-3247
Email: info(at)StarpointResortGroup(dot)com
Press release distributed by JW Maxx Solutions, a leader in content management solutions and part of a family of companies that includes Enterate Ahora.