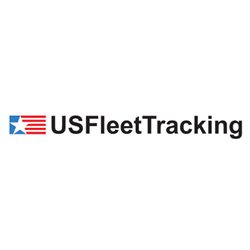 GPS trackers help fleets to be both speedier and more accurate with their response times.
Oklahoma City, Oklahoma (PRWEB) November 11, 2015
As a fleet business owner it is important to pay attention to daily office operations coupled with managing fleets, but keeping customers satisfied should, also, become part of the regular process. It's been said time and time again that if one has a satisfied customer, one will have a repeat customer. There is a simple way many business owners have started to improve customer service practices. It's quite a simple solution! Today, US Fleet Tracking provides tips to achieve customer satisfaction while using GPS trackers.
1.) Decreasing Service Time: The best way to improve customer service is by decreasing the time it takes for services to be completed. GPS trackers help fleets to be both speedier and more accurate with their response times. Using live, 3G connectivity gives the entire fleet team the capability to know what is going on in the field. Dispatching becomes a cinch as there is no need to waste time calling every driver for tedious updates. Efficiency is the key to improving customer service.
2.) Timely Job Completion: Making sure employees complete their jobs timely is inevitably going to boost efficiency. To do so, managers can utilize the built in features provided by GPS trackers. Employee statistics being recorded by the GPS trackers allows management to recognize when jobs are being completed. Completing jobs quickly results in happier customers.
3.) Recognizing Employee Efforts: Most employees love being noticed for their hard work and will be more likely to put forth extra effort to be the best that they can be. Using GPS trackers, analytical reports can be reviewed by management. Using this data, managers can give recognition to employees who are making an effort. The result? Employees work hard and it helps to keep customers content.
It would be difficult not to see the pattern that forms there; GPS trackers provide this revolving door of awesome all in the name of customer service. It doesn't matter what industry a business is in or what services they have, because, in business, everyone has customers they need to keep happy. When a business owner decides that he or she is ready to start achieving customer satisfaction, GPS trackers are a good way to achieve this goal.
To view our selection of GPS trackers, please click here.