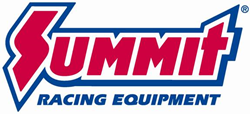 Tallmadge, OH (PRWEB) October 26, 2015
Pintle hooks and ball hitches aren't cheap, and they're known to "wander off" from a crowded parking lot or jobsite. Bolt Receiver Hitch Locks prevent that from happening--they have a solid zinc core and use an automotive-grade lock cylinder that resists picking and bumping.
Bolt Receiver Hitch Locks were featured on PowerNation TV's Truck Tech. Watch the full episode.
Bolt Receiver Hitch Locks can be quickly keyed to a vehicle's ignition key. Less keys mean a smaller, lighter keychain. The keying process couldn't be easier. Stick in the OE ignition key, give it a twist, and the Bolt lock automatically "learns" the key forever.
The locks are compatible with most modern manufacturer's automotive keys, including Ford, Chevy/GMC and Dodge trucks. To double check a key's compatibility, visit the handy application guide at Bolt Lock's web site. Bolt Receiver Hitch Locks come in industry-standard sizes—a class I/II style hitch lock or a Class II/IV/V hitch lock. The locks are covered in a rugged jacket to ward off corrosion from water, mud, and salt.
Bolt makes a ton of other lock styles, including standard padlocks, hood locks, and cable locks. Replacing a rusted or missing door lock cylinder? Bolt makes a handy replacement key core that can be keyed to an existing key.
Summit Racing Equipment
http://www.SummitRacing.com
1-800-230-3030